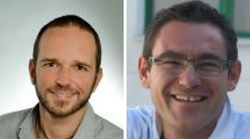 Yorba Linda, Ca (PRWEB) June 13, 2017
Cell-based assays are a core research tool, offering an informative and cost-effective counterpart or alternative to in vivo and animal tests. Although this area of research was once dominated by destructive methods involving cell lysis, live cell assays have now become commonplace, allowing measurements to be performed in real time, either at a single time (end-point assay) or repeatedly over the course of minutes, hours or even days (kinetic assays).
Advances in fluorescent reagents, detection equipment, automation and software have made it possible to run a wide selection of information-rich, real-time cell-based assays using affordable microplate readers. More recently, multimode microplate readers have begun to incorporate cell imaging capabilities, enabling researchers to study more complex applications, such as wound healing, cell migration or bacterial aggregation.
By participating in this webinar, attendees will learn in a first part how to set up automation of real-time cell viability, proliferation, cytotoxicity and apoptosis assays as well as how to optimize bottom reading fluorescence measurements for minimal signal variations. They will learn of the performance of cell migration and monoclonality verification experiments in an imaging microplate reader and how to normalize cell signals to cell mass, without performing additional assays
In a second part attendees will learn about the automation of monitoring bacterial aggregation, about the quantification of bacterial ability to adhere to and/or invade eukaryotic cells and about establishment of luminescence measurements in bacteria for deep mouse infection models.
The team at Tecan has arranged to have Dr. Christian Oberdanner, product manager at Tecan Austria, and Dr. Cédric Muller, founder and CEO of SMALTIS, as the speakers for this event.
Oberdanner earned a doctorate in molecular and cell biology from the University of Salzburg, with a focus on cell and tumor biology. He began working for Tecan in 2005 as external scientific consultant, and joined the company permanently in 2006 as an application specialist. In his current role as product manager, he focuses on the company's multimode microplate reader portfolio.
Muller received a doctorate in life sciences and health from the Besançon Bacteriology Laboratory directed by Professor Patrick Plésiat, where he studied the antibiotic resistance mechanisms of Pseudomonas aeruginosa. Since 2014, his company, SMALTIS, has provided its expertise in microbiology and molecular biology to help its clients accelerate their research projects.
LabRoots will host the event June 22, 2017, beginning at 7 a.m. PDT, 10 a.m. EDT. To read more about this event, to learn of the continuing education credits offered, or to register for free, click here.
About Tecan
Tecan is a leading global provider of laboratory instruments and solutions in biopharmaceuticals, forensics and clinical diagnostics. The company specializes in the development, production and distribution of automated workflow solutions for laboratories in the life sciences sector. Its clients include pharmaceutical and biotechnology companies, university research departments, forensic and diagnostic laboratories. As an original equipment manufacturer (OEM), Tecan is also a leader in developing and manufacturing OEM instruments and components that are then distributed by partner companies. Founded in Switzerland in 1980, the company has manu¬facturing, research and development sites in both Europe and North America and maintains a sales and service network in 52 countries. In 2016, Tecan generated sales of CHF 506 million (USD 511 million; EUR 464 million). Registered shares of Tecan Group are traded on the SIX Swiss Exchange (TECN; ISIN CH0012100191).
About LabRoots
LabRoots is the leading scientific social networking website, which provides daily scientific trending news and science-themed apparel, as well as produces educational virtual events and webinars, on the latest discoveries and advancements in science. Contributing to the advancement of science through content sharing capabilities, LabRoots is a powerful advocate in amplifying global networks and communities. Founded in 2008, LabRoots emphasizes digital innovation in scientific collaboration and learning, and is a primary source for current scientific news, webinars, virtual conferences, and more. LabRoots has grown into the world's largest series of virtual events within the Life Sciences and Clinical Diagnostics community.