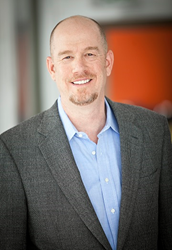 Omaha, Neb. (PRWEB) June 02, 2017
Joseph S. Duryea has joined First National Technology Solutions (FNTS) as vice president of sales and marketing. In this executive role, Duryea will lead FNTS' long-term sales and go-to market strategies as it continues to expand its Infrastructure as a Service, Public Cloud and Digital Transformation business.
Duryea is an experienced global sales and marketing leader with a strong track record of achieving rapid revenue growth, uncovering new markets and spearheading international expansion. Duryea, who joins FNTS with over 25 years in the industry, was an early leader in international IT Outsourcing and Business Process Outsourcing industries. He and his teams consistently closed long-term, multi-million- dollar client engagements, primarily with Fortune 1000 companies. His previous career experience includes senior sales and marketing leadership roles at American Express, Softbank and IBM.
In addition to Duryea, Colum O'Donovan has joined FNTS as global partner manager. O'Donovan is a senior sales professional with a proven track record in closing new business and strategic partner management for organizations within the technology sector. As global partner manager, he will work closely with FNTS' existing partners (Dell/EMC, IBM, Microsoft, Pivotal, Cisco) and partner relationships. O'Donovan has held sales management positions with Amazon, Oracle, Paypal and Quest Software.
For more information on FNTS, visit http://www.fnts.com or follow us @FirstNatTechSol.
About FNTS: With over 20 years in the managed IT services industry, First National Technology Solutions (FNTS) is a leading provider of flexible, customized hosted and remote managed services. Specializing in best of breed cloud technology and data center services, FNTS is dedicated to quality personal service, guaranteed uptime, and custom-built solutions that fit individual enterprises today, and align with their future strategic growth plans.
Built on stability and fueled by innovation, FNTS partners with the world's most respected technology companies including VMware, EMC, IBM and Microsoft. For more information about FNTS, visit http://www.fnts.com or follow us @FirstNatTechSol.
Headquartered in Omaha, Nebraska, FNTS is a wholly owned subsidiary of one of the Midwest's largest privately held financial holding companies, First National of Nebraska. First National of Nebraska has grown into the largest privately owned banking company in the United States. First National and its affiliates have $20 billion in assets and 5,000 employee associates. Primary banking offices are located in Nebraska, Colorado, Illinois, Iowa, Kansas, South Dakota and Texas.