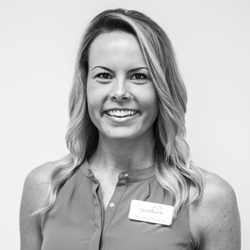 "Our new office provides the opportunity to better serve our Baldwin County clients...in this fast paced market.
Daphne, AL (PRWEB) June 01, 2017
Southern Residential Leasing has opened a new office in Daphne, Alabama, to better support the rapidly growing demand for long term rental properties in Coastal Alabama. The population of Baldwin County currently stands at more than one million residents, having experienced a forty-five percent increase from 2000 to 2015. As the eighth fastest growing metropolitan statistical area (MSA) in the state, Baldwin County has the largest projected future growth of all Alabama MSAs.
The projected growth is coupled with a sizable spike in Baldwin County's job opportunities, largely due to projects such as OWA, a $500 million theme park scheduled to open in Foley this summer. OWA Theme Park is expected to boost tourist spending, as well as increase Baldwin County's economic output by a quarter of a billion dollars.
Consistent development has led to increased demand for long term rental homes in Foley and the surrounding areas. Southern Residential Leasing, a locally owned management company, has been in business for more than 20 years, and offers industry leading property management services for nearly 1,000 long-term rentals. With four offices across Northwest Florida and Coastal Alabama, including the new Daphne office, Southern is well-positioned to serve the area's long term rental market.
Managing single family homes, condos, and apartments, Southern boasts a 98 percent occupancy rate—although some Southern-managed communities have a 100 percent occupancy rate—and 99 percent rent collection rate.
The new Southern Residential Leasing office in Daphne serves all of Baldwin County, including Mobile, Spanish Fort, Fairhope, Daphne, Foley, Loxley, Gulf Shores, and Orange Beach.
"Our new Daphne office provides the opportunity to better serve our Baldwin County clients, as well as provides a perfect location to develop new tenant and owner relationships in this fast-growing market," Wendy Hayden, Southern's Marketing and Business Development Manager said. "At SouthernResidentialLeasing.com, prospective owners and tenants can explore our management services or view listings."
Established in 1995, Southern Rentals and Real Estate is one of the most sought-after providers of rentals and real estate in Northwest Florida and Coastal Alabama. Locally owned and operated by two sets of brothers, Brad and Mike Shoults and Kevin and Kerry Veach, and Susan Carleton, Southern represents nearly 1,400 vacation rentals, 1,000 long term rentals, countless real estate opportunities and more than 40 associations along the Gulf Coast. The Southern family of companies includes Southern Vacation Rentals, Southern Residential Leasing, Southern Real Estate Sales, RE/MAX Southern, and Southern Association Management. For more information, visit GoSouthern.com.