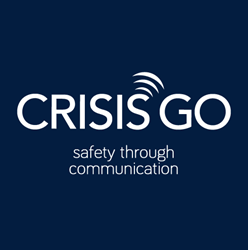 St. Louis, MO (PRWEB) June 01, 2017
CrisisGo, the creator of a mobile safety assistant for schools, public venues, and the workplace, is sponsoring a complimentary webinar on bully prevention co-hosted by EdWeb and No Bully®. The one-hour program features the personal story of 15-year-old singer/songwriter Maya Claridge and how she evolved from bully victim to bullying prevention activist. No Bully® Founder and CEO, Nicholas Carlisle will share best practices to make schools bully free and provide tips for engaging all community members. CrisisGo's Alex Ruwe will conclude by discussing how schools can leverage technology to facilitate reporting as well as track and handle every incident of bullying on and off school grounds. This sponsored webinar is part the Bully Prevention Program assembled by CrisisGo to help schools and communities create a bully-free environment using technology and best practices sharing.
Tweet this: @maya_claridge @NoBully_org and @CrisisGo1 share Bullying Prevention Tips http://ow.ly/4ccH30bmFe4
Title: Bullying Prevention: Tips and Tech Tools
Time: 4:00 pm EDT
Date: Monday, June 5, 2017
Registration: http://home.edweb.net/webinar/bullying-prevention-tips-tech-tools/
Additional Resources
CrisisGo free Bully tool
CrisisGo Bully tool information page
No Bully SystemⓇ overview
About CrisisGo
CrisisGo keeps people safer at school, at work, at home, and at play by putting a safety assistant on everyone's smartphone. Security teams can use CrisisGo incident management and emergency communications platform to capture all incidents, automate safety awareness, and provide faster response. CrisisGo Tools have been chosen by over 9,000 schools in North America. For more information: http://www.crisisgo.com.
###
Contacts
Giselle Paletta, CrisisGo | giselle.paletta(at)crisisgo(dot)com | 314-833-5764