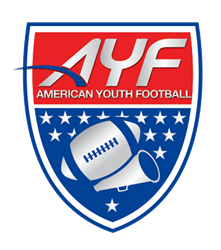 Miami, FL (PRWEB) June 02, 2017
Matt Birk, former six time Pro-Bowl player with the Minnesota Vikings and Captain of the 2012 Super Bowl Champion Baltimore Ravens, has been named Vice President of Development for American Youth Football. Birk is a Harvard Graduate with a degree in economics. He was the winner of the Walter Payton Man of the Year award in 2011 and Author of "All Pro Wisdom- The 7 Choices that Lead to Greatness". In his role with AYF, Matt will be developing the modern image of the game from the youth level at its most critical time. Birk acts as an advisor to the NFL, working with NFL players, coaches and front office administrators, as well as The Pro Football Hall of Fame, and serves on the Board of USA Football. Matt's commitment to emphasizing the importance of character is evident in his work with the HIKE Foundation (Hope, Inspiration, Knowledge, and Education). American Youth Football pillars of education, participation, sportsmanship, and community relations will be strengthened from Matt's experience and business acumen.
"Matt has been a keen advisor and inspiration to our AYF National Staff since his retirement from playing in the NFL. He shares the primary goals of American Youth Football- "building boys to make men - through exemplary adult leadership," said AYF President Joe Galat.
American Youth Football is a 501(c)(3) non profit Corporation and the largest youth football and cheer organization in the USA. Over one million participants and coaches in 50 states and 30 foreign countries complete the Circle-of-Giving-Back to youth. Exemplary adult leaders use the vehicle of sports to promote AYF's core pillars of Education, Participation, Sportsmanship and Community Involvement. More information is available at http://www.americanyouthfootball.com or JoinAYF.com.