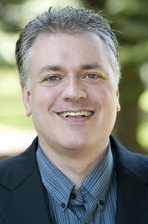 All our faith traditions, at their core, are about building just societies and freeing people from oppression. We must be about the work of bringing people together, not building walls to keep one another apart.
Richmond, California (PRWEB) June 01, 2017
Rev. Dr. Chuck Currie, Director of the Center for Peace and Spirituality at Pacific University, calls attention to the intersection of faith and public policy in his keynote address at "Working Upstream: What Can We Do to Prevent Homelessness?" -- Saffron Strand's 8th Annual Homeless Workforce Conference, June 12-13 at the Richmond Memorial Auditorium.
The Conference provides vital knowledge, skills, and support for those who help vulnerable populations. It attracts social workers, health care providers, employment specialists, and other professionals as well as civic leaders and Bay Area citizens concerned about the rising tide of chronic homelessness, especially among the young who have so much to lose.
Richmond is at the epicenter of homelessness in the San Francisco Bay Area. Conventional solutions are under increasing budget pressure and cannot meet the need to get people off the streets and back to work. The Homeless Workforce Conference generates innovative solutions, with the 2017 Conference focusing "upstream" to help those at risk to find stable housing, re-enter the workforce, and sustain employment for the long term. Dr. Currie provides a critical ethical, moral, and spiritual perspective to the work of helping the most vulnerable among us.
Dr. Currie's career "covers the waterfront" of homeless issues, including housing, violence, and lack of health care. He is a former board member of the National Coalition for the Homeless in Washington, D.C. He writes a personal blog on religion and social issues, which the Los Angeles Times has cited for "top-tier" editorial writing. He also writes regularly for The Huffington Post and his media appearances include ABC's World News Tonight with mentions or quotes in The New York Times, The Washington Post, Newsweek, and National Public Radio.
Saffron Strand's 2017 Conference includes other notable authors, experts, and researchers in diverse fields:

Experts on California's new housing legislation -- SB 1069 (Accessory Dwelling Units) and AB 2406 (Junior Accessory Dwelling Units) -- which makes it much easier for individual homeowners and those in need of housing to help each other
Leading homelessness researchers Robin Petering (USC), Amanda Yoshioka-Maxwell (USC), Dr. Don Schweitzer (Pacific University)
Youth track with experts at helping at-risk youth, including Martin Rafferty, formerly homeless, now one of Oregon's most innovative youth development leaders
Interactive workshops to support front line workers and improve social service, health care, and employment services for vulnerable populations
Exhibits of service providers and innovative solutions, including the "Home It" -- a prefabricated, secure, and sound-proof housing structure for installation outdoors or indoors (8x10-foot unit on display)
Conference details: http://www.saffronstrand.org/2017-homeless-workforce-conference/.
Registration: https://www.regonline.com/builder/site/Default.aspx?EventID=1677060
Saffron Strand, Inc. is an all-volunteer, 501(c)(3) non-profit, community-based, membership organization whose mission is to get homeless people and those at risk of homelessness off the streets and back to work. Those who join Saffron Strand become members of an intentional community dedicated to getting all members back to work. Members help run the organization, including our national annual Homeless Workforce Conferences that provide specialized employment services training for professionals and others who help vulnerable populations.
For more about Saffron Strand, visit http://SaffronStrand.org or contact Yvonne Nair, CEO -- email yvonne(at)saffronstrand(dot)org or tel. 510.691.7026