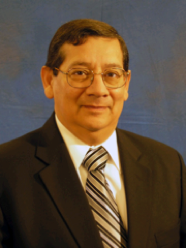 Atlanta, GA (PRWEB) June 01, 2017
If you are a Provider, are you aware that Capio is redefining the treatment of non-monetized assets?
Since 2008 Capio Partners is the trusted partner to more than 300 hospital systems, physician, and ambulance companies providing management of non-performing accounts. Capio is exclusive to health care and in the past nine years evaluated over $50 billion worth of non-monetized assets.
Capio is compliant, compassionate, and through our Complaintless Collections™ model, we provide the missing and logical end to the revenue cycle. What sets Capio apart is the emphasis on treating our client's patients with the respect and dignity they deserve and remaining sensitive to their financial circumstances. Complete your revenue cycle and boost your bottom line with a new industry leading practice that is compliant with government regulations, patient-centered, and 100% guaranteed.
Richard R DeSoto participates as a member of the Capio Partners Advisory Board and is the CEO of DeSoto Healthcare Solutions, LLC founded in 2010. His mission is to improve cash flow for healthcare providers through the development of operational efficiencies and best practices for each individual client. As CEO of DHS, he worked as the revenue cycle leader to build a CBO for a $4 billion healthcare system in the Midwest.
Formerly, he was the Regional VP of Operations and CIO/CTO with Dell/Perot Systems revenue cycle solutions group. During his tenure, he directed and simultaneously managed the revenue cycle operations for multiple hospital customers.
DeSoto works with medical providers to understand how to collect their self-pay receivable and cashing in and bringing bad debt to resolution. He wrote an intriguing article about how providers can turn their unresolved bad debt into instant cash. Self pay and bad debt are increasing and the use of collection agencies to collect unresolved receivables has been the norm for as long as bad debt has been in existence.
DeSoto gives some great points for Providers to consider before selling their bad debt. If you have a trusted partner like Capio, everybody wins!
Click here to read Richard's full article entitled, "Cash Now/Selling Your Bad Debt."