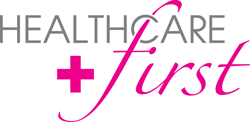 Our product team has a lot of momentum and is set to serve up some exciting new things that will help home health agencies strengthen performance and meet upcoming requirements.
Springfield, Mo (PRWEB) June 07, 2017
HEALTHCAREfirst, the leading provider of Web-based home health and hospice software, billing and coding services, and advanced analytics, announces more exciting enhancements coming this summer as part of a total system-wide refresh. On the heels of completing its integration with ABILITY Network and launching the industry's strongest revenue cycle management platform called firstREV, HEALTHCAREfirst is introducing its CAREpliance™ technology to ensure stronger documentation for home health clinicians and to better prepare them for looming changes in the CoPs. Following CAREpliance™, users will experience a brand new user interface with a clean, modern aesthetic, new icons and expansive white work screens that enhance ease of use.
CAREpliance™ is a thoughtfully designed clinical workflow that thinks like a clinician following the standard patient care processes to direct the clinician's focus to the patient by alleviating documentation burdens. When problems are identified in the assessment, the system suggests interventions and goals for each problem, allowing the clinician to customize the plan of care and build a story for that patient, something surveyors are looking more closely for in today's site audits. Equipped with the most thorough, evidence based clinical expertise and guidance in the market today, the result is comprehensive care delivered to the patient that provides them the very best possible outcomes, and consistent clinical documentation that ensures compliance, minimizing risks of audits, denials and take backs.
"We are excited to bring this new technology to the home health industry," said Steve Sablan, CIO of HEALTHCAREfirst. "We have worked closely with our customer focus groups to ensure we are addressing the needs head on and we've received glowing reviews every step of the way."
J. Kevin Porter, CEO of HEALTHCAREfirst said, "Our product team has a lot of momentum and is set to serve up some exciting new things that will help home health agencies strengthen performance and meet upcoming requirements. In just a short amount of time, our software is going to look totally different and will offer significantly more value in how it addresses both compliance and convenience."
firstREV is now available for all customers. CAREpliance™ is in beta and will be available with firstHOMECARE, HEALTHCAREfirst's comprehensive EHR software, in June. The refreshed user interface will be released later this summer. For more information and to see firstHOMECARE in action, register for an upcoming webinar, visit the company's website or call 800.841.6095.
About HEALTHCAREfirst
HEALTHCAREfirst provides cloud based technologies and services to improve business and clinical operations for over four thousand home health and hospice providers across the United States. Based in Springfield, MO and one of the fastest growing providers of its kind, the company provides agency and clinical management software, outsourced revenue cycle management services (billing, coding and OASIS review), CAHPS surveys, and advanced analytics, in any combination. HEALTHCAREfirst's breadth of solutions offers agencies a single source to improve patient care, create operational efficiencies, increase profitability and simplify CMS compliance. With HEALTHCAREfirst, agencies can focus on patients instead of paperwork. For more information call 800.841.6095 or visit the company's website at http://www.healthcarefirst.com.