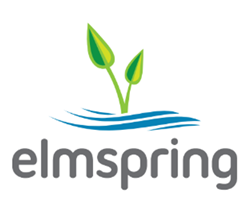 In our increasing technological world, it is important for senior living to keep pace with advancements happening in neighboring industries.
Chicago, IL (PRWEB) June 01, 2017
elmspring is proud to announce our expanded expertise in the elder care market. elmspring partners and board members, Waterton are entering the growing elder care market with Pathway Senior Living.
Pathway Senior Living, a Chicago based owner, operator, and developer of senior living communities, will be participating in the elmspring 2017 program. With over 2,500 units of independent living, assisted living, and memory care that is quickly growing in size, Pathway has identified innovation as a key initiative. Adding their valuable experience in operations, healthcare regulatory policy, acquisitions, and real estate development, Pathway Senior Living will serve as an advisor, partner, and mentor for the elmspring partners and startups.
According to bloomberg.com and the U.S. Census Bureau, the number of people ages 65 and older will reach 82.3 million by 2040 with 90 percent of those seniors wanting to remain in their homes for as long as possible. This data has led to an increase in home-care startups as well as changes to how technology is utilized in elder care.
"As technology evolves, it continues to reshape our daily lives. From shopping, to transportation, to health care delivery, technology is disrupting the conventional ways of doing things ---and senior housing is no exception. In our increasing technological world, it is important for senior living to keep pace with advancements happening in neighboring industries so we, too, can be on the cusp of cutting edge technology and address the continuous shift in how our current and next generation of senior living consumers live," says Maria Oliva, Principal and Chief Operating Officer, Pathway Senior Living.
Technological advancements so far have begun in connection to seniors and their health data. The electronic health record (EHR) is appearing more often in senior living organizations, for example. Technology in the cloud is being combined with mobile technologies to make for a more efficient, cost-effective, and collaborative set of services as well. "The need for these innovations to continue developing is why we are so happy to have Pathway Senior Living join us in supporting this year's elmspring cohort," says elmspring Executive Director Bob Gillespie.
The elmspring accelerator was founded in 2013 by real estate entrepreneurs and Principals at Elmdale Partners, Thomas Bretz and Adam Freeman. The elmspring accelerator is the first seed-stage technology accelerator in the country to focus solely on the real estate industry. The four-month, intensive program helps startups bring their disruptive ideas to market. Each participating startup receives seed capital, access to elmspring's robust network of mentors and strategic partners - Century 21 Affiliated, Waterton, and Harrison Street - office space at Chicago's center for technology and entrepreneurship, 1871, and many other professional services and resources. The program culminates with a Rush event where participants demonstrate their products for serious investors.