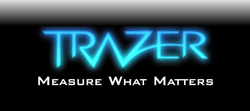 Westlake, OH (PRWEB) June 01, 2017
Improved Performance Strategies (IPS), LLC (Powered by TRAZER) is a proud sponsor and exhibitor at the Department of Defense Wounded Warrior Games, being held in Chicago from 30 June – 8 July.
Our revolutionary patented technology offers specialized, interactive testing and training programs for Concussion Management, Orthopedic Rehabilitation, Fall Prevention, and injury prevention. IPS will be demonstrating TRAZER's technology and how it can aid with Wounded Warrior assessment and recovery for TBI, orthopaedic recovery and orientation and training for those requiring the aid of prosthetic devices. It provides healthcare providers, clinicians, Wounded Warriors and their caregivers with standardized, objective, and actionable data. TRAZER tracks a user's balance, reaction time, speed, acceleration and deceleration by using a high-powered optical camera that tracks 25 points on the body while the patient responds to random visual cues and moves in specific directions. By doing so, patients recover faster and stronger than conventional rehabilitation methods, facilitating a return to independent living.
Patients will benefit immensely from the multifaceted uses of TRAZER®. TRAZER®'s Virtual Simulator provides unparalleled opportunity for objectively assessing and documenting patient progress, improving patient outcomes, and increasing patient compliance.
About Trazer:
Our TRAZER technology employs computer-based simulation to create an accurate analog of the functional challenges of sports, work, leisure and daily living activities. This allows quantification of core physical and physiologic performance measures such as; reaction time, acceleration, speed, power, endurance, optimum movement posture, jump height, cardiovascular efficiency, caloric expenditure, and distance traveled. TRAZER is available in three different applications: concussion management, orthopaedics, and senior health and fall prevention. Click here to learn more.