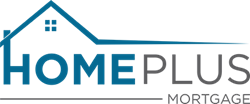 (PRWEB) June 01, 2017
HomePlus Mortgage has been helping clients get the best mortgage options based on their financial situation since 1999. Today, with more mortgage professionals in its team, the company is able to cater to even more clients, giving them the best service that the mortgage industry can offer.
HomePlus Mortgage believes that, "everyone should be educated about home financing before they get a home loan. They should get a mortgage based on their financial situation and not based on the profit margins of the lender. Getting a home loan should be simple and there should be experts to guide them through the journey. So that the journey to home ownership is filled with as much excitement as becoming a homeowner."
HomePlus Mortgage provides:
● The highest level of customer service
● Efficient, hassle-free mortgage shopping, with its team of experts
● Easy access to resources and support through HomePlus Mortgage's online facility
● A smart home-buying experience - not just an ordinary home shopping
About LendingTree
LendingTree is the country's leading online marketplace that connects consumers with multiple lenders that compete for their business. It provides an array of online tools and information to help consumers find the best mortgage loan options. Every quarter, the company releases best performing companies during that specified period for its core financial marketplace categories: Home Lending, Personal Loans, Auto Loans, and Business Loans.
For more information on mortgage loans, contact HomePlus Mortgage at 800-810-PLUS (7587)