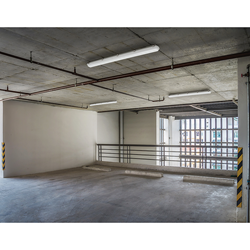 Changing the Lighting Experience Every Day
Vernon Hills, Ill. (PRWEB) June 02, 2017
ETI Solid State Lighting, a leader in high-quality, commercial and residential lighting solutions, has expanded its "industrial tough" LED lighting portfolio with the launch of the VaporTight series on the market. With basic lighting models to self-regulating battery backed up units, ETi Solid State Lighting VaporTight series offer fixtures that are durable, lightweight, and suitable for demanding waterproof or dustproof environments such as commercial kitchen; food-processing; cooler/freezer; washdown; brewery; and agriculture business facility applications.
The VaporTight series is available in 2' and 4' lengths suitable not only for new construction but to replace legacy fluorescent fixtures. It combines a slim, low-profile design and cost-effective to create a contemporary look and overall value. Features and enhancements, such as a 5VA rated housing, lens choices, and captive latches promote energy efficiency as well as ease of installation and maintenance. Models available with built in occupancy sensor and emergency batter back up.
Features included:

NEMA 4x Housing
UL Wet Location Rated
Options includes Occupancy sensor compatible/Built-in Occupancy sensor/Emergency Back-up compatible/Built in Emergency Back-Up
High pressure washdown up to 1500 PSI
Reinforced UL 5VA, white fiberglass housing with a UV-stabilized, impact-resistant, frosted acrylic lens
Stainless steel 316 marine grade latches and mounting brackets are included with fixture
Product is currently available through ETi Solid State Lighting distributors. For more information about the new fixtures, please visit our website, http://www.etissl.com.
About ETi Solid State Lighting, Inc.
ETi Solid State Lighting is a wholly owned subsidiary of Elec-Tech Solid State Lighting (HK) Ltd., providing the latest in LED lighting technology with a growing line of products that include LED tubes, fixtures, LED down lights, and portable under cabinet lights. With Jadestone managed funds holding 100% interest in Elec-Tech Solid State Lighting (HK) Ltd., the company is now well-positioned for further growth and value creation building on its robust manufacturing value chain, end-user driven innovation product development, global management team and strong customer base.