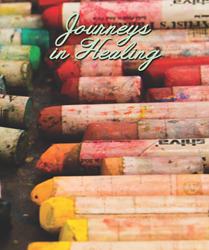 (PRWEB) June 06, 2017
Center for Hospice Care (CHC) and the Hospice Foundation (HF) are pleased to host an inaugural art exhibition and silent auction to raise awareness and support for their unique art counseling program, After Images. The event will take place on Wednesday June 14 at 5:30pm at the CHC Mishawaka campus. Now in its 18th year, After Images is a program that combines art and counseling to help grieving family members cope with the loss of a loved one.
The event will feature 12 stunning and meaningful paintings donated by program participants available for auction. Two past participants will also share their stories about how the program helped them through their grief. Program director Dave Labrum will also be on hand to explain the program and answer any questions.
"We're pleased to offer such a unique program to the community free of charge, and we are grateful to the participants who graciously donated their artwork for the auction," said Mike Wargo, COO of the Hospice Foundation. "Our mission is to improve the quality of living - not only for our patients facing life-limiting illnesses, but also for those family members left behind to pick up the pieces. This program helps do just that."
For more information or to register for this free event, please visit foundationforhospice.org/news/jih17/. To view the artwork or place bids, please visit squareup.com/market/hospicefoundation.
About Center for Hospice Care and the Hospice Foundation
Established in 1978, Center for Hospice Care is an independent, community-based, not-for-profit organization, improving the quality of living through hospice, home health, grief counseling, and community education. With offices in South Bend, Plymouth, Elkhart and Mishawaka, CHC serves Elkhart, Fulton, Kosciusko, LaGrange, LaPorte, Marshall, Porter, St. Joseph and Starke counties in Northern Indiana.
The Hospice Foundation is committed to supporting the work of CHC through community outreach and education, fundraising activities and other special events. The Foundation helps CHC keep its 37-year promise that no one eligible for hospice services will be turned away, regardless of their ability to pay.