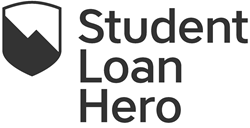 As much as we rely on parents to provide guidance when it comes to learning how to manage money, the truth is that millennials and the generations that follow them need to be proactive in teaching themselves
New York, NY (PRWEB) June 01, 2017
Considering the current economic and political climate, today's young adults certainly have a lot to be stressed about. According to the latest survey of millennials by financial education company Student Loan Hero, debt tops the list of those stressors when it comes to their finances.
When asked, "What stresses you out about money?" millennials responded with the following:* Too much debt (39 percent), managing a budget (29 percent), affording rent and other necessities (29 percent), fear of making mistakes or acting on bad advice (20 percent), not knowing financial options (16 percent), understanding credit (10 percent).
Additionally, about a quarter of respondents selected "none of the above," indicating they were either not stressed about money or their top stressor was not among the options listed.
Not surprisingly, the survey also found there was a gap in education millennials received about major personal finance concepts as they were growing up.
Only three in five (59 percent) millennials said they were taught about saving for emergencies or short-term goals. More than two-thirds (69 percent) of millennials didn't learn about debt. Seventy-one percent of millennials learned nothing about saving for retirement, while four out of five (81 percent) millennials said they weren't taught about investing.
"Student loan debt is just one of the many financial issues facing young adults and it's clearly not going away," said Andrew Josuweit, CEO of Student Loan Hero. "As much as we rely on parents to provide guidance when it comes to learning how to manage money, the truth is that millennials and the generations that follow them need to be proactive in teaching themselves."
Key Findings
Types of debt millennials found most stressful:
-- Credit card debt: 27 percent
-- Student debt: 25 percent
-- Medical bills: 16 percent
-- Mortgage: 12 percent
-- Car loan: 11 percent
-- Payday loan: 3 percent
Of respondents with student loan debt, 61 percent stated these loans were the largest source of stress. Thirty-nine percent of those borrowers stated the cause of their stress was the idea of being in debt for so long, while 31 percent were most stressed by the size of their student loan balance.
When asked what they would do if they had no student loans, respondents selected:
-- Buy a home (41 percent)
-- Take a vacation or travel (35 percent)
-- Start a company (8 percent)
-- Have a baby (6 percent)
-- Get married (6 percent)
When questioned where millennials turn for financial advice:
-- About half (48 percent) of respondents stated they rely on family for financial advice.
-- Twenty-five percent responded they rely on the internet for financial advice.
-- Twenty-four percent said they seek money advice from friends.
Survey Methodology
Student Loan Hero gathered the above results through a Google Consumer Survey conducted on May 7, 2017. The survey collected respondents from 1,001 millennials ages 22-37, to capture those past college age. We also looked at a subset of 400 millennial respondents with student loans. Survey responses have margins of errors of up to 3 percent.
*Respondents could select more than one answer
About Student Loan Hero
Student Loan Hero combines easy-to-use tools with financial education to help the millions of Americans living with student loan debt manage and pay off their loans. Student Loan Hero has helped more than 150,000 borrowers manage and eliminate over $3 billion in student loan debt since 2012 and assists over 3.5 million people in becoming more financially healthy every year.
Student Loan Hero offers both current and former students free loan calculators, as well as unbiased, personalized advice and repayment plans through an easy-to-use online dashboard. Founded in 2012 by CEO Andrew Josuweit, who himself had over $100,000 in student loans, Student Loan Hero operates on the belief that all loan help and recommendations should come with honesty and no hidden agenda.
For more information, visit https://studentloanhero.com.