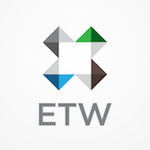 Readers will gain insights to how each very different department can find and optimize success using ETW.
Mesa, Arizona (PRWEB) June 01, 2017
ETW believes that insights, context and relevance drive good awareness and decision making. That the "thinking behind the numbers" which is often either difficult or impossible to get (and certainly on both a consistent basis and in a manner that's easy to use) is the missing piece to the management operating systems you're currently using. Until now.
Execute to Win has published "ETW for Enterprises: How every department benefits from a Management Operating System," an e-book explaining how the ETW platform can be used to manage and optimize different departments within an enterprise.
The e-book gives an in-depth look at five specific departments: Human Resources, Operations, Sales, Finance and Leadership. With each department having wildly different goals and success factors, the e-book provides readers with a clear understanding of how ETW would impact each unique department, and just how versatile the system can be in order to fit departmental needs.
Ultimately, each department exists with a purpose of achieving success for the enterprise as a whole. ETW enables each department to not only achieve internal success, but also helps departments work cohesively with one another for the good of the enterprise.
ETW Vice President of Sales and Marketing, Jack Irving, shares how this e-book helps readers understand the impact of ETW, "We wanted to provide users with a more granular look at how they would be impacted by ETW on a department level. With that understanding, it is much easier to grasp how the insights gained from using ETW in their own department will help shape the direction and success of the enterprise at large."
Request to download "ETW for Enterprises" here.
About ETW
ETW provides a platform to track, evaluate and measure employee performance against the major objectives of the organization. Easily execute and translate long-term strategy into clear, actionable goals. With ETW you can effectively communicate the company's roadmap to success and engage everyone throughout the organization with that roadmap. Using ETW your organization can connect employees to strategy and culture to drive sustainable winning results. Learn more at http://www.etw.com.