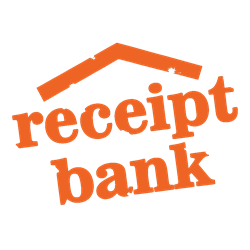 They are on the cutting edge of technology and, I believe we, are on the cutting edge of consulting.
Washington, DC (PRWEB) June 01, 2017
Receipt Bank, an award-winning bookkeeping platform, and Profit First Professionals, an international network of bookkeepers, accountants and financial experts are partnering to help small businesses around the world, put profit first.
Profit First Professionals drive profitability in their clients' businesses by using the methods set forth in Mike Michalowicz's book, "Profit First." Harnessing the power of Receipt Bank's technology, they will help drive the cost savings for Profit First Professionals and their clients.
"We're delighted to partner with such a progressive and enthusiastic organization of bookkeepers and accountants," states Damien Greathead, VP of Business Development for Receipt Bank. "Mike and his team are making a difference each and every day with their clients. Receipt Bank is a perfect fit with the Profit First methodology and we're uniquely situated to help them deliver this message globally."
"Some relationships are a no-brainer, and this is surely one of them. We are humbled to be working so closely with Receipt Bank. They are on the cutting edge of technology, and I believe we are on the cutting edge of consulting. Great things will come from this relationship," explained Mike Michalowicz, President of Profit First Professionals.
Receipt Bank and Profit First Professionals kick off their partnership at Scaling New Heights. Scaling New Heights is the training event and trade show for Intuit Quickbooks Proadvisors, Bookkeepers, and Accountants. To celebrate the partnership, Receipt Bank will be giving away one lucky attending firm a year's membership to Profit First Professionals (a $4k+ value)!