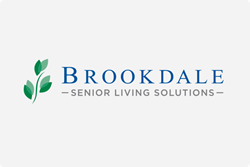 Implementing the Prorize solution was a positive change for my pricing team and our salespeople. We now have science-based, individual unit rates for all apartments and communities, said Doug Vaughn, VP of Revenue Management at Brookdale.
Atlanta, GA (PRWEB) June 06, 2017
Prorize, provider of award-winning revenue management solutions, announced today that Brookdale Senior Living Inc. ("Brookdale"), the largest operator of senior living communities in the United States, has successfully implemented Prorize's Senior Living Revenue Optimizer™ (SLRO™) solution across more than 170 of its locations after achieving a significant revenue lift from an extensive pilot project.
In the summer of 2015, Brookdale engaged Prorize as they sought to advance revenue management discipline to improve service and provide a better experience for both prospective residents and Brookdale associates. The Prorize solution uses advanced analytics to forecast demand and optimize rates based on supply-demand dynamics for every single community.
"It's difficult to individually manage pricing for thousands of units, across hundreds of communities," said Doug Vaughn, Vice President of Revenue Management for Brookdale. "Implementing the Prorize solution was a positive change for my pricing team and our salespeople. We now have science-based, individual unit rates for all apartments and communities using the pricing solution, allowing our staff to focus their efforts on what prospects really want and need, and then matching each customer with the perfect new home."
"Deploying the Prorize pricing solution has had a significant impact within the communities where we've implemented it," said Andy Smith, President and Chief Executive Officer of Brookdale. "It has been the catalyst for multiple change-management activities and gives Brookdale control over corporate pricing processes, advances a value-based sales culture, and maximizes long-term revenue."
"We are extremely proud of our work with Brookdale," said Ahmet Kuyumcu, co-founder and CEO of Prorize. "Their organization has embraced our SLRO platform and they now have a science-based foundation for pricing their independent living communities."
About Prorize
Prorize is a premier provider of revenue management solutions for the senior living, self-storage and other rental-pricing industries. Prorize's SLRO product is the winner of the 2017 Franz Edelman Award, the most prestigious analytics award in the world. The company's SaaS-based pricing solution enables its customers to realize maximum value from their products and services. Setting the right prices empowers sales teams to focus on customer needs and sell products based on value. Prorize delivers bottom-line results to their customers, achieving 5-to-15 percent incremental revenue increases. To learn more about Prorize, visit http://www.prorize.com or email info(at)prorize.com.
About Brookdale Senior Living
Brookdale Senior Living Inc. is the leading operator of senior living communities throughout the United States. Brookdale is committed to providing senior living solutions primarily within properties that are designed, purpose-built and operated to provide the highest-quality service, care and living accommodations for residents. Brookdale operates independent living, assisted living, and dementia-care communities and continuing care retirement centers, with approximately 1,052 communities in 47 states and the ability to serve approximately 103,000 residents as of March 31, 2017. Through its ancillary services program, Brookdale also offers a range of outpatient therapy, home health and hospice services.