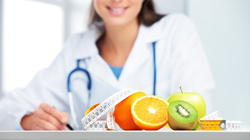 People are getting sicker, more inflamed, and more dependent on medications with the current medical model.
St. Louis, MO (PRWEB) June 04, 2017
Sadly, our allopathic, insurance-based medical model for health care hasn't found a sustainable way to rid itself of Diabetes, weight gain, and the toll obesity has on our health. Instead, people are getting sicker, more inflamed, and more dependent on medications. A St. Louis clinic has taken upon itself to break this mold and offer a simple solution for people to live more vibrant and happy lives…and get leaner in the process!
Functional Nutritionist, Dr. De Geer, explains 95% of diets don't work. Most people try to research weight loss strategies on their own and there's the infamous yo-yo effect where a person loses weight only to regain it later. A myth that consistently fails to explain the overweight epidemic is: weight problems are merely a consequence of taking in too many calories and not burning enough. A physician's typical advice regarding this issue is: "eat less and exercise more." This limited approach fails to touch upon hormones, toxins, food choices, inflammation, stress, and gut health.
Learn more at http://www.drdegeer.com/weight-loss-program/
At Balanced Body Health Center, LLC patients are educated on these factors and follow guidelines that result in 15-20 lbs of fat loss per month on average. Here, a person initially meets with a physician to casually discuss health and weight loss goals and to uncover metabolic roadblocks they may be facing. Most people live a lifestyle that promotes fat storage while shutting down pathways to access this later for energy.
Dr. De Geer explains fat cells accumulate hormones and toxins. "The more fat we have, the more hormonal problems and toxin-related issues we can face." Fat cells are also prime targets for hormone-disrupting chemicals that can increase the number and size of fat cells.
Another common condition gaining media attention is leaky gut. With leaky gut, the digestive tract lining breaks down, stimulating the release of inflammatory molecules. This downregulates the breakdown of fat cells and stimulates the production of more fat cells. These two mechanisms lead to an inability to lose weight. Also, those who are obese tend to have a less diverse collection of gut bacteria than those who maintain a healthy weight.
Balanced Body Health Center, LLC takes an innovative approach at removing toxins, controlling inflammation and completely transforming patients' lives. For an effective strategy on how lose weight, visit http://www.drdegeer.com/weight-loss-program/ or call (314) 541-8188 to schedule a consultation.