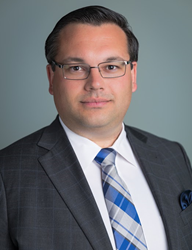 We're lucky to have a team of talented and professional people who come to work every day looking to make SmartBox an even better place to work. — Colin Receveur, SmartBox CEO
New Albany, IN (PRWEB) June 02, 2017
SmartBox, a company with small-town Midwestern roots that helps dentists thrive, is now one of the nation's best places to work.
A national leading financial publication, Inc. Magazine, announced SmartBox as a 2017 Best Workplaces honoree on June 1. The profile can be found here. The honor is based entirely on employee feedback. SmartBox is just one of 233 private businesses across the country to make this year's highly competitive Best Workplaces list.
"Any CEO worth his or her salt understands that employees are the greatest attribute of any company," said SmartBox CEO Colin Receveur. "We strive to give our team members great benefits and help them develop in their careers. It's incredible to see those efforts resonate with our team."
Inc.'s Best Workplaces survey is anonymous and conducted by Quantum Workplace, an employee engagement software company. SmartBox received responses from nearly every full-time employee and tallied 106 comments. SmartBox scored 92 percent in its category of companies with 50 to 99 full-time employees.
The Inc. survey uses a sophisticated algorithm to put surveyees in four categories: Engaged, Contributing, Disengaged, or Hostile. More than 85 percent of SmartBox employees were listed as engaged, and no surveyee was ranked as disengaged or hostile.
SmartBox, which Receveur founded in 2001, was eligible for this year's Best Workplaces competition because the company made Inc.'s 2016 list of fastest-growing private companies in the U.S. Receveur attributes the Best Workplaces award to company environment and the recent rollout of generous employee benefits, which includes unlimited paid time off for salaried employees and financial transition benefits.
"We're lucky to have a team of talented and professional people who come to work every day looking to make SmartBox an even better place to work," Receveur said. "All team members are encouraged to take ownership of their role in the company. The team is constantly finding new and better ways to solve complex problems and serve our dentists, and that's exactly why we've been so successful for so many years."
SmartBox works with more than 550 dentists around the world to bring them more and better patients.
Receveur is the author of four best-selling books: "The Dentists' Strategy Guide to Video Marketing," "How to Stay In Front of Your Patients Until They Are Ready to Buy," "Web 3.0: What Every Dentist Must Know to Thrive in the New Economy," and "Attract More Patients in the Next 6 Months than in the Past 6 Years," available at http://www.MoreAndBetterPatients.com.
In his newest book to be released this month, Receveur outlines the threats of the "Four Horsemen of Dentistry" and provides dentists with a roadmap to success. The book has tips for dentists who want to retire in five years, dentists who are teetering on bankruptcy, dentists who are doing great but want to take their practice to the next level, and dentists just starting their careers.
Receveur is a nationally recognized speaker, author, and internet marketing expert. He has developed the unique Patient Attraction System™, Patient Attraction Podcast™, Patient Attraction Magazine™, and Inside Patient Attraction™ webinar series. He has been featured in numerous dental publications, including Dental Economics magazine's Dentistry IQ Video series and on the cover of The Profitable Dentist. SmartBox also has had numerous features in Dentaltown, the number one dental trade magazine.
SmartBox's office is at 819 Mount Tabor Rd., No. 8, New Albany, Ind., and can be reached at 888-741-1413.
For more information about Receveur or SmartBox's Patient Attraction SystemTM, visit the company's website at http://www.smartboxwebmarketing.com.