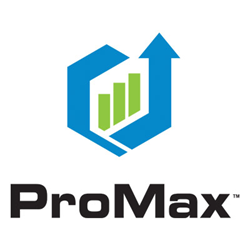 Davenport, IA (PRWEB) June 05, 2017
Dealer Marketing Services, Inc., the makers of ProMax Unlimited are enjoying phenomenal success with the Employment and Income Verification Services (EIVS) powered by Equifax, a global information solutions company. Released in late 2016, EIVS has helped over one hundred dealers close deals faster and preserve resources by providing employment and income results to help meet lender stipulations, requirements, terms and conditions.
ProMax offers a full front end software suite to automotive dealers and boasts a strong track record of innovative and award-winning credit solutions. With Equifax, ProMax is able to centralize requests for credit reports, scores, employment and income verifications and more with one trusted partner.
EIVS utilizes information from The Work Number®, a robust database maintained by Equifax Workforce Solutions. This database contains employer-provided payroll records, including 82 percent of Fortune 500 companies plus a large majority of federal government civilian employers. More than just standard employment and income information, The Work Number® also boasts job tenure data, an invaluable component in measuring a customer's financial situation and is a great tool to help deter fraud.
"Data tools like EIVS are becoming increasingly vital to automotive dealerships' approach to the sales process," said Lena Bourgeois, Equifax Vice President of the Enterprise Alliance Automotive division. In addition, "An educated dealer can help build the best match for a consumer – frequently even better than what the consumer might be able to research online. The consumer, rather than feeling forced into a purchase of a car they maybe want, may now leave feeling like the dealer was working on their behalf."
This mutually beneficial dynamic is certainly not lost on ProMax CEO John Palmer, who spent well over a decade in the retail auto industry before pioneering the software side twenty-three years ago. "With EIVS, if a person is in The Work Number® database, you will instantly have everything you need to submit. No painful income interviews or back-and-forth trying to pin down exact income with overtime, bonuses, etc. that takes the focus off the exciting elements of car buying" Palmer said. "Simply put… EIVS makes it easier to get the right deal."
ABOUT PROMAX UNLIMITED
Dealer Marketing Services, Inc. was formed in 1994 by John Palmer. In August of 1995, ProMax was introduced as a Special Finance software solution. In 1998, the software was expanded to handle all types of desking including new and used vehicle leasing, CRM, finance menus, inventory management, reports, and credit application submissions to lenders. In 2002, ProMax was introduced as the industry's first Internet-based full front end solution and today is used by over 2,000 automotive dealerships. The ProMax Unlimited internet application integrates with dealership DMS systems and can be used effectively in large dealer group situations as well as single location dealerships. Dealer Marketing Services, Inc. also provides credit bureaus, website development and hosting, internet leads, and direct mail services to help dealerships increase traffic. Learn more about ProMax Unlimited and Dealer Marketing Services, Inc. at http://www.ProMaxUnlimited.com.