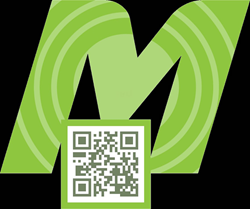 "mobotour's app reporting now includes photos, videos and audio recordings for documenting incidents and reporting data," said Brittany Galli, Chief Success Officer for mobotour. "We heard and responded to our client's needs."
Boyton Beach, FLORIDA (PRWEB) June 02, 2017
mobotour announces updates to their mobile reporting application as of June 1, 2017, now making reporting simple with the use of photos, videos and audio recordings to enhance data capture and reporting to operational management and c-level executives.
mobotour's mobile app and web portal solution pairs QR codes with a powerful cloud-based mobile app to create an easy, dependable touring solution which outperforms old school software systems. The mobile app to cloud-based portal data sync allows real-time accountability and verification capabilities - providing confidence in what teams are doing in the field. Work crew touring allows accountability of all personnel, with online and offline capabilities for underground or remote locations.
Pricing starts as low as $15 per month with no fees. mobotour is used extensively by security firms, parks and recreation, city governments, hospitals, janitorial services, and other companies with widespread workforce personnel and the need to provide accountability and secure, customizable reporting immediately or on a scheduled basis.
About mobotour
Established in 2012, mobotour, the leading cloud-based mobile workforce accountability solution, uses an innovative combination of mobile app technology, photo/video capture, QR codes and web portal functionality to support incident and activity reporting needs for a variety of organizations, including security companies, facility and maintenance crews, property management, campus security and more.
Dustin 'Dusty' Laun serves as CEO, bringing over 15 years of executive and technology leadership spanning start-ups, federal technology advisory and large commercial organizations. mobotour is his fourth product company. Jon Mitchell, Visionary & Chief Revenue Officer for mobotour, saw a gap in the industry and thought a simple, economical, technological approach to accountability would solve the problem. Brittany Galli serves as Chief Success Officer, bringing a finance and operational focus to the mobotour team, and overseeing customer success and marketing. Al Sporer currently acts as one of the advisory board members with 20+ years in the commercial technology sector working with Fortune 500 companies providing growth strategies. Learn more at mobotour.com.