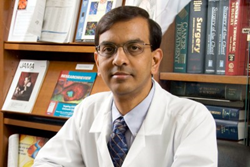 San Diego, CA (PRWEB) June 05, 2017
ACEA Biosciences and Memorial Sloan Kettering Cancer Center (MSK) have entered into a collaboration to evaluate a personalized ex vivo potency assay using cancer patients' malignant pleural effusions and ACEA's xCELLigence Real-Time Cell Analysis (RTCA) instrument to monitor destruction of the cancer cells by the patient's own genetically modified CAR T cells. ACEA's xCELLigence RTCA instrument can monitor this cancer cell killing process in real-time without the use of labels so it provides a means of assessing CAR T cell potency under conditions that are of maximal physiological relevance. Dr. Prasad S. Adusumilli, whose laboratory will spearhead this project at MSK, "Said, "the time resolution of this instrument will be an important feature of this ex vivo assay with malignant pleural effusions to understand both the efficacy and the resistance of the patient's tumor cells to CAR T cell treatment." Dr. Adusumilli went on to say that, "Because the goal is to determine if this approach can predict a patient's clinical response to CAR T cells, we will need to determine if the ex vivo assay can capture the complexities of the treatment within the patient."
Dr. Yama Abassi, ACEA's Vice President of Global Strategic Business Development and Growth, stated "we are extremely excited to initiate this important project with Dr. Adusumilli and MSK. We are confident that the exquisite sensitivity of the xCELLigence instrument, especially at very low effector to target ratios, will allow us to accurately assess the efficacy of the patients' CAR T cells against their own tumor cells." He further stated "since manipulation of the target cells is not required, the RTCA assay is well suited for quantitatively evaluating various combination therapies such as checkpoint inhibitor treatment plus CAR T cells. We believe that real-time, patient-specific assays are a powerful new tool for cancer immunotherapy research that will help inform patient treatment decisions in the future."
About xCELLigence® RTCA
xCELLigence® Real Time Cell Analysis (RTCA) instruments utilize gold microelectrodes embedded in the bottom of microtiter wells to non-invasively monitor cell number, size, and attachment quality in a label-free manner using the principle of cellular impedance. The high sensitivity of xCELLigence instruments enable them to monitor cell killing at physiologically relevant effector to tumor cell ratios as low as 0.1:1. The real-time kinetic readouts facilitate quantitative potency analyses and provide mechanistic information regarding immune cell regulation and function. These features, combined with a simple automated workflow and powerful data analysis suite, have led to xCELLigence being widely adapted by immunotherapy researchers across diverse sub-disciplines. These instruments are being used in both academia and industry for basic and applied applications of cancer immunotherapy including, but not limited to: ADCC, BiTEs, CAR Ts, checkpoint inhibitors, NK cells, and cell invasion/migration. To date xCELLigence® has been used in more than 1,250 publications, which can be viewed in a searchable library.
For more information, click here.
For further information please contact:
ACEA Biosciences, Inc.
Dr. Jeff Xue
Phone: 1-858-724-0928, x3075
email: jxue(at)aceabio(dot)com