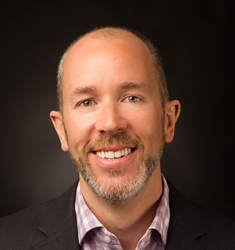 We'll show how culture plays an important role in the identity of Gen Z., and how shopping has changed for this first generation born after the digital age
New York, NY (PRWEB) June 05, 2017
Drawing on their proprietary, cross-cultural Gen Z research,Sensis President, José Villa and ThinkNow Research Partner, Mario Carrasco will give brand marketing executives at the Marketing to Gen Z Conference an in-depth view into the retail and shopping behaviors of Hispanic, Asian, African-American and non-Hispanic White Gen Zers. The conference is designed to help marketers get up to speed on the massive emerging consumer powerhouse that is Generation Z . Scheduled for Tuesday, July 18, NYC, it features new research, how-to sessions and case studies.
Villa and Carrasco explained, "Generation Z., aged 12 to 22 has the potential to influence $200 billion in spending power. It is also the most diverse generation ever, and will be the last majority non-minority generation in America. Depending on how you interpret the census data, it may already be a majority minority. Gen Z has much different views from Millennials on how, where and when it shops. Those differences are defined by more than age. They are driven by culture. Understanding these different cultural drivers will be key to successful marketing in virtually every consumer category."
"Our presentation will show marketers exactly what Gen Z's retail preferences are. We'll show how culture plays an important role in the identity of Gen Z. We'll show how shopping has changed for this first generation born after the digital age. Plus, as an added bonus we'll examine Gen Z's attitude toward health and wellness."
Other Marketing to Gen Z Conference sessions feature an earned media presentation from Tribe Dynamics. A panel on how Z is changing the food landscape led by Insight to Action. Additional new Gen Z research from Ketchum and Google. Plus, case studies and interactive forums from recognized leaders in the Z space. Early registrations already include companies as diverse as Merial, CBS, Nestle, KAO and Mars Inc. The conference is sponsored by Google, Ketchum, Sensis and ThinkNow.
For the full schedule, Generation Z marketing statistics and complete conference information visit: http://www.genzconference.com or call 860.724.2649 x13. The Marketing to Generation Z Conference is produced by PME® Enterprises LLC, 912 Silas Deane Highway, Suite 101, Wethersfield, CT 06109. PME® http://www.pme-events.com is a sales and marketing agency with a special emphasis on events.