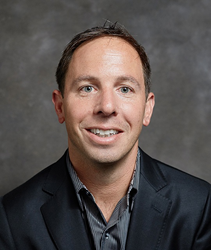 "Captive Insurance provides business owners the unique capability to manage their own risk more efficiently and improve their company's bottom line. And yet, most business owners have no idea what captive insurance is."
Las Vegas, Nevada (PRWEB) June 06, 2017
The AICPA is the world's largest member association representing the accounting profession, with more than 412,000 members in 144 countries and a history of serving public interest since 1887. Participants include CPAs, Attorneys, Financial Planners, Bank & Trust Officers, Investment Advisors and Insurance agents. The AICPA sets ethical standards for the profession and U.S. auditing standards for private companies, nonprofit organizations, federal, state and local governments.
AICPA ENGAGE, an event that combines six public accounting, tax, personal finance and marketing conferences under a single roof, offers one of the most unique opportunities for career advancement, networking and practice development in the accounting and finance professions. The 2017 conference includes keynote speakers such as; Kevin O'Leary, Co-host of the popular television show "Shark Tank" and Chairman of O'Shares ETF Investments and Jason Dorsey, Co-founder and President of Millennials Gen Z Research.
Mr. Strauss will present a session entitled - The Definitive Guide to Understanding the Newly Amended IRC Section 831(b). This session will briefly recap what a captive insurance company is, the benefits it can offer to its owners, the positive impact of The PATH Act, and how to maximize the benefits of the recent Internal Revenue Code changes.
The full agenda for the event, which will be held from June 11-15, 2017, at the MGM Grand in Las Vegas, is available at aicpaengage.com.
About Peter J. Strauss:
Peter J. Strauss is the founder and managing member of The Strauss Law Firm, LLC located on Hilton Head Island, South Carolina. He is also the founder and CEO of Hamilton Captive Management, LLC. Strauss is an experienced captive manager and renowned corporate tax and risk management attorney.