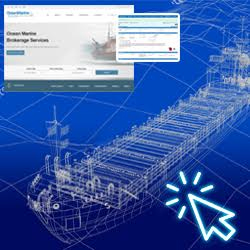 Schriever, Louisiana (PRWEB) June 03, 2017
Ocean Marine Brokerage Services has launched a new website that is catching the marine industry with the perfect storm. This powerful website seamlessly brings buyers and sellers together with an easy to use interface.
Browsing and buying a vessel is straightforward. Simply select a vessel type from a drop down menu, then a price range and whether the listing will be designated as - For Sale or Charter. Ocean Marine Brokerage Services has one of the largest inventories of used commercial vessels online and worldwide.
Submitting any vessel can be done in a few simple steps as well. Besides no up-front charges, what really sets Ocean Marine Brokerage Services apart from other brokers is the stress-free nature of such a large transaction. A worldwide audience and the effortless ability of their new website to reach thousands of eyes instantly is just a bonus.
Supply Boats
Tug Boats
Crew Boats
Commercial Fishing Vessels
Barges
Cranes
Ocean Marine Brokerage Services is a worldwide vessel brokerage firm and consulting service specializing only in commercial vessels. Ocean Marine Brokerage Services is proud to hold a highly visible position in both the national and international markets. Centered in the commercial brokerage industry since 1985 with the core principals involved in and around the commercial vessel brokerage since 1978.
Ocean Marine Brokerage Services has a proven knowledge and presence in the international marine marketplace and is unsurpassed within the industry. Thoroughly understanding the intricacies and delicate nature of foreign countries and the applicable maritime laws is crucial to having a flawless purchase and delivery. Ocean Marine Brokerage Services is truly a one-stop shop that can handle comfortably and securely anything related to a commercial vessel purchase. After choosing the proper work boat, many foreign and American buyers alike have come to trust the all around marine expertise and laid back can get it done attitude. The customer completes a to-do list and a timetable and Ocean Marine Brokerage Services delivers an unproblematic solution. This allows any buyer the ability to go home and relax or back to work. When waiting for the new vessel, Ocean Marine does all the necessary legwork and brings the boat to any desired locale.
Documentation
Delivery Service
Surveys
Shipyard Representation
Staging & Loading
Truck & Freighting
Transatlantic Crossing, Pacific Crossing, Panama Canal Transits, etc...
Ocean Marine Brokerage staff consists primarily of licensed U.S. Coast Guard captains and agents who have been active in all phases of the commercial vessel industry ranging from fishing vessels and oilfield work to passenger vessels and cargo ships and are extremely knowledgeable about the needs of the boat brokerage industry.
For more information, visit http://www.oceanmarine.com
Social Media: facebook.com/OceanMarineBrokerageServices/
Ports and the land attached were conceived as a place to provide boats to visit. Ocean Marine Brokerage Services renowned website was built and fashioned to make buying and selling vessels uncomplicated.
Media Contacts: Steve K
comboats(at)oceanmarine(dot)com
http://www.oceanmarine.com
985-448-0409