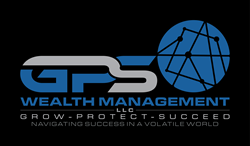 "Morningstar gives us yet another 'tool in the tool box''. - Jim Goodland, President of GPS Wealth Management.
Plymouth, MN (PRWEB) September 29, 2017
GPS Wealth Management, LLC and the Jim Goodland Team at GPS announce a relationship with Morningstar Managed Portfolios. Morningstar has been providing professional managed portfolios for the better part of 30 years. With their global reach, independence and dedicated investment professionals worldwide, Jim Goodland and GPS have completed extensive due-diligence and feel that Morningstar's disciplined approach to be appropriate for certain accounts across the GPS Platform.
"We are excited to be working with Morningstar and their professionalism, reputation and high quality investment management teams across a variety of investment platforms, risk parameters and more," said Jim Goodland President of GPS Wealth Management. "Morningstar gives us yet another 'tool in the tool box' to offer our clients on an individual, needs-based purpose.'
From Morningstar Management: Morningstar Investment Services was created to bring professional-strength strategies to investors like you. We're dedicated to extending Morningstar's mission through our lineup of portfolios grounded in unbiased research. We are truly independent: We choose investments based on merit alone, and seek to act in the best interests of investors in everything we do. Our Principles: We put investors first - We're independent-minded - We invest for the long term - We're valuation-driven investors - We take a fundamental approach - We strive to minimize costs - We build portfolios holistically.
GPS is a leading independent wealth management firm located in Plymouth, Minnesota. With an in-house team of over 20 professionals, GPS specializes in investment planning with a strict discipline in planning for their clients' success as well as estate, tax, insurance and business planning. More can be found at http://www.gpswealthmn.com.
Investment Advisory services are offered through Spire Wealth Management, LLC a Federally Registered Investment Advisor. Securities are offered through an affiliated company, Spire Securities, LLC a FINRA member broker/dealer and member of SIPC.