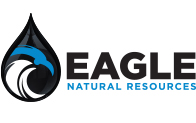 Dallas, Tex. (PRWEB) June 01, 2017
Today, Eagle Natural Resources, LLC (ENR) announced the launch of a new online investing platform for investors seeking opportunities in the oil and gas market. The secure platform is available at http://www.eaglenaturalresources.com/.
Eagle Natural Resources is an independently owned oil and gas asset acquisition, management, and operating company with income-producing assets and developmental drilling inventory in Texas and Oklahoma. ENR is led by experienced oil and gas industry veteran Jeremy A. Paul, whose past experience includes the acquisition of thousands of acres and mineral interest assets with proven successes in multiple fields.
"Our goal is to acquire producing properties with upside potential in target prospects located in Texas, Oklahoma, Colorado and North Dakota, setting the stage for income today and growth through additional drilling tomorrow," explained Jeremy A. Paul, founder and president of ENR. "With oil prices where they are, when a well hits, the opportunity for our investors to make considerable return on investment could be significant."
ENR expects to target the strategic acquisition of distressed assets, which––due to today's lower oil pricing––may be purchased at a fraction of the price seen over the past decade.
"Our take on online investing sets us apart from other crowdfunding sites. We are not looking to bring on thousands of smaller investors. Instead, our goal is to attract -and oftentimes invest alongside- sophisticated accredited investors who are willing to make significant investments to magnify their purchasing power in a down energy market. With pooled capital in hand, we plan to deliver a tremendous opportunity to buy low and sell high, which is how investors looking for a smart value play and win," added Paul.
ENR is backed by a team of industry veterans who thoroughly analyze all potential projects before making them available to investors. With a focus on delivering both income and growth potential, ENR's investment strategy is a smart fit for investors seeking to diversify into domestic energy production while acquiring the tax benefits related to oil and gas investing.
On top of obtaining revenue-generation from existing wells, some investors could gain tax benefits generated because a portion of some investments offered through the platform may be earmarked to drill new wells. In addition to creating additional future income potential, drilling new oil and gas wells could create tax advantages that are passed directly to the ENR managed funds' investors––which could potentially lower an investor's overall tax burden.
# # #
About Eagle Natural Resources
Eagle Natural Resources is an independently owned oil and gas asset acquisition and management company with an extensive – and growing – portfolio of income-producing assets and developmental drilling inventory in Texas and Oklahoma.
The company's acquisition model focuses on proven producing fields with extensive infrastructure, existing wells for immediate cash flow, and upside through additional drilling, recompletion and/or rework operations.
Specifically, Eagle targets financially-distressed energy assets that will immediately benefit from operational improvements paid for with an infusion of capital. Our baseline goal for each project is driving a minimum 200 percent increase in production through smart redevelopment.
To learn more about Eagle Natural Resources, please visit http://www.eaglenaturalresources.com.