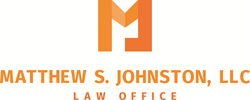 (PRWEB) June 02, 2017
Sixty percent of small business owners do not consult a lawyer for significant legal questions primarily due to cost concerns according to a study cited by the American Bar Association. In order to assist small businesses, Matt Johnston, a business attorney with offices in Frederick, Maryland, today launched Quick Question, a service to allow business owners to obtain reasonably priced focused legal services.
"The service will help small business owners be proactive in getting legal questions answered and do so in a way that is affordable," said Johnston, owner of the Law Offices of Matthew S. Johnston. "Quick Questions is designed for small business owners who have that one legal question that is acting as a roadblock to further action."
The Quick Question service allows business owners to schedule a 15-minute phone call as much as 30 days in advance with online payment. Calls can be scheduled between 9:30 a.m. and 5:30 p.m. on business days. Owners with a question about small business law, employment law, contracts, trademarks, or copyright law will receive confidential legal advice for a fraction of the cost of a full consultation or large hourly legal fees.
"There is no such thing as a big legal problem that didn't start as a simpler legal question," said Johnston, "but sometimes business owners don't ask the question out of concern of the cost of obtaining legal services. This service provides owners the ability to ask a question without wondering how much it will cost them in legal fees."
Johnston elaborated on the reason for the new service, "Small business owners have to comply with a growing list of laws and regulations. A Quick Question call may be enough to avoid thousands of dollars in legal bills later. Clearly not every legal question can be answered in a 15 minute phone call, but many questions can be answered simply to allow small business owners to get back to doing what they do best."
The service is available online at http://www.johnston-legal.com/quick-question and will cost $100 per call session.
###
The Law Offices of Matthew S. Johnston, LLC works exclusively with small business owners to help owners and entrepreneurs form, operate, and grow their business from a dream and a business plan to successful reality. A graduate of Leadership Frederick County and board member of local nonprofits, Matthew works closely with his clients to help build businesses and community relations. Visit http://www.johnston-legal.com for more information on his clients and services.