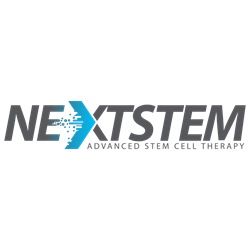 It's a new and better option for reclaiming a pain-free life
Tampa, FL (PRWEB) June 05, 2017
NextStem, a premier stem cell therapy service, is now offering a breakthrough treatment for pain management related to musculoskeletal injuries and joint conditions.
"Patients experiencing painful joints related to sports injuries, arthritis and other ailments now have an alternative treatment to surgery," says NextStem founder Rodolfo Gari, M.D., M.B.A. "It's a new and better option for reclaiming a pain-free life."
Stem cell therapy is a process that uses unspecified cells to renew themselves and in some cases be turned into cells with specialized functions. Individual doctors partnering with NextStem have been using stem cell therapy since 2008, two years after researchers discovered that specialized adult cells could be genetically reprogrammed to assume a stem cell-like state.
Advantages of NextStem therapy are many:

Minimally invasive, using a needle instead of a knife
It is a natural biologic, a type of treatment derived from living organisms
It promotes self-healing instead of artificial intervention – nurture instead of suture
It's an integrative approach to treating the underlying conditions, not just symptoms
Stem cell therapy may also involve injecting stem cells or blood products, known as plasma rich platelets, to relieve joint and muscle pain caused by injury, chronic conditions even previous surgeries. PRP treatments have been used by more than 70 professional athletes to relieve pain.
NextStem, based in Tampa, Fla., is currently available to patients in two locations in Texas and Florida, with plans to expand. In Texas, it is available at the Hurst Ambulatory Surgery Center, 1717 Precinct Line Road, Suite 101, (817) 605-9899; and in the Tampa Ambulatory Surgery Center, 4726 N. Habana Ave., Suite 100, (813) 769-8855.
For more information, call 855-957-3436 or visit http://www.nextstem.com