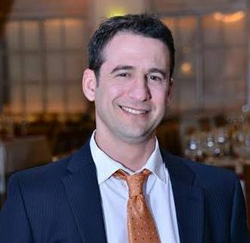 Austin, TX (PRWEB) June 05, 2017
Today's world is packed with security challenges both ancient and thoroughly modern. With so many different options on the market to address those challenges, it is easy to become confused and frustrated. Yet home security is more vital than ever before. Texas Premier Locksmith is pleased to announce that they provide free security consultations for homeowners throughout the Austin area.
Hardware Considerations
There are innumerable home security hardware solutions, but all fall into three loose categories. Although every homeowner has different needs, most select products from two or even all three categories.
Door Locks: Door locks run the gamut from simple deadbolts to programmable keypads and finger scanners. Different locks typically work best for different entry points, such as front doors, back doors, and garage doors.
Door Hardware: Many people overlook door hardware as an essential safety feature, but it can be quite important. Examples of door hardware that may be recommended include safety bars for sliding glass doors and door closers to ensure that a door is never accidentally left open.
Lockable Items: For those who keep sensitive hardware or documents at home, lockable desk drawers, filing cabinets, or safes may be of vital importance.
Locksmith Services
Even the best home security system occasionally requires locksmith services. Whether a former roommate forgets to return the keys, someone gets locked out, or a lock breaks, a trustworthy locksmith is vital. Reputation is everything in this industry, along with the expertise to fix, open, or replace all different types of locks.
About Texas Premier Locksmith
Texas Premier Locksmith has established a strong reputation as one of the top-rated Austin locksmith companies. For immediate assistance, call the Texas Premier Locksmith Austin location at (361) 444-1282. For more information, go to 600 West 28th St. Suite 105, Austin,TX 78705
or visit the website at http://www.txpremierlocksmith.com/.