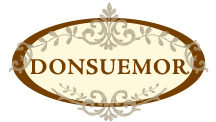 ALAMEDA, Calif. (PRWEB) June 02, 2017
French-inspired baking company, Donsuemor, revives a seasonal favorite for the upcoming Fall season, the Pumpkin Spice Madeleine. New for this season, the Pumpkin Spice Madeleine will now be available in a larger 28-gram madeleine Foodservice Tray option.
"Our Pumpkin Spice Madeleines were very popular last year and we wanted to make them available for more of our customers," said Laure Chatard, director of sales at Donsuemor. "Having the larger 28-gram Pumpkin Spice Madeleines as a Foodservice Tray option gives Donsuemor the opportunity to grow into a customer favorite no matter their location."
Historically a French treat, these buttery shell-shaped cookies are soft to the touch and offer a sweet and timeless taste. Adding in a fresh and zestful twist to the original classic recipes, the range of products have expanded, but a French-inspired tradition is at the heart of it all.
These autumn-inspired treats will be showcased proudly at the International Dairy Deli Bakery Association (IDDBA) on June 4-6 in Anaheim, CA. Stop by booth #1994 at IDDBA to try these tasty treats and the full line of products.
About Donsuemor:
Available nationwide in stores such as Peet's Coffee, Costco, Coffee Bean & Tea Leaf, and Whole Foods, the Donsuemor brand of madeleines has drawn rave reviews from The New York Times and Fine Cooking. Based in Alameda, Calif., Donsuemor's line of French-inspired baked goods are an ideal treat for discriminating consumers. For more information and online ordering, visit http://www.donsuemor.com