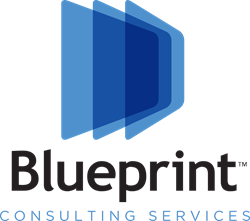 "I am excited to see this new chapter for Blueprint with Tom in his new role," says Ian Hunt. "I am confident Tom will drive our next level of thinking and continue to lead our team to ensure we deliver our superior industry-leading performance."
BELLEVUE, WA. (PRWEB) June 05, 2017
Blueprint Consulting Services, a nationwide technical consulting firm that specializes in connecting strategy and delivery, recently announced the promotion of two new Managing Directors: Tom Taylor and Robert Heintz.
Tom Taylor, the new Managing Director of Client Development, will work closely with the VP of Client Development, Ian Hunt, to lead the Client Development team with responsibilities that include talent acquisition, retention, and people development. "I am excited to see this new chapter for Blueprint with Tom in his new role," says Hunt. "I am confident Tom will drive our next level of thinking and continue to lead our team to ensure we deliver our superior industry-leading performance."
Taylor has a unique background in technology, digital marketing and eCommerce working for companies such as Microsoft, Getty Images, Expedia and AllState. He's an industry-expert in digital marketing operations, creating and implementing systems and tools that digital marketers use to execute at a global scale.
In addition to Taylor's promotion, Robert Heintz was promoted to Managing Director of Solution Delivery. Heintz brings over a decade in senior oversight in the fields of technology and operations. He joined Blueprint in 2016 and quickly made an impact; he was promoted to the company's internal Leadership Team and successfully led multiple project deliveries.
Heintz will be directly reporting to President and Co-Founder, Ryan Neal, to oversee all of Blueprint's engagements. "Robert brings a long track record of high-level strategic thinking, and we are confident he will continue to make a significant impact on the company in a positive way," says Neal. Heintz will partner with Blueprint's VP of Operations, Danielle Funston, to ensure superior project execution as well as high-quality client and employee satisfaction. Robert will also work with Ian Hunt and the Client Development team to ensure success from start to finish on projects.
About Blueprint Consulting Services
Blueprint Consulting Services provides progressive business management and technology solutions that connect strategy and delivery. Its goal is to address business and technology needs for clients and collaborate with companies in creating their next big thing. Blueprint has a simple focus: identify and deliver measurable outcomes and provide exceptional results. Blueprint's thought leadership specializes in multiple areas of business transformation including solutions involving organizational change, go-to-market planning, product development plans, data acquisition and visualization and cloud strategies. The Puget Sound Business Journal named Blueprint the #1 Fastest-Growing Private Company in Washington State for 2015 and 2016. It ranked 166th on Inc. 5000's 2016 Fastest-Growing Company in the nation and was acknowledged as one of Washington's Best Workplaces by the Puget Sound Business Journal. For your next big thing, visit http://www.bpcs.com, or like us on Facebook at facebook.com/blueprintconsultingservices, and follow us on Twitter at @BlueprintCSLLC