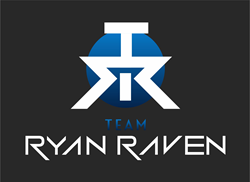 Because it takes a Team, to capture the success of One!
FRISCO, TEXAS (PRWEB) June 06, 2017
Because it takes a team to capture the success of One!
Team Ryan Raven and Associates, Inc., a Texas-based coaching and consultation firm, is pleased to announce today that it has launched its new website: http://www.TeamRyanRaven.com. The firm offers unique and customized programs tailored to enthusiastic and career minded men. Clients will receive coaching from experienced mentors, and will be equipped with strategies to benefit individual sales professionals and sales team leaders alike.
Coach Raven notes, "Team Ryan Raven is excited to start by working with a limited number of select clients; offering more individualized and focused attention. I've created this firm to help junior executives of similar backgrounds. As we race towards 2020, the millennial generation is playing a more significant role in the workplace; even outnumbering those of the baby-boomer generation for the first time."
"The forecast of the millennial generation's contribution is extremely high. This generation is willing to rise to the occasion, and capitalize on their education and/or upbringing, however, one considerable challenge facing these ambitious over-achievers is the lack of qualified mentors and coaches to guide them. There is an unfortunate gap between millennials' expectation level and what really happens when they enter the "real world." This is where Team Ryan Raven comes in. We will reset expectations, practice due diligence and provide guidance for career-minded, eager young professional men who are looking for assistance achieving their goals and following their passions," said Coach Raven.
The firm is launching its first two programs in June, with additional programs involving collegiate Greek members and organizations to be rolled out in the 4th quarter of the year.
Individual Mentor and Protégé'– The Glorious Man Program.
Every man needs a mentor to lead him to success. We can be that mentor for you. With our individualized success & confidence-coaching program, we will help you become a leader in your business arena and other walks of life.
Professional Sales Performance and Sales Team Leadership – The Master of Sales Program. Hope is not a strategy! "Lucky" sales teams are strategic, are the hardest working and are in the right place at the right time for a reason. A sales team's motivation, dedication, commitment and willingness to learn with adaptations to the market are not just coincidence. They are strategically ingrained in the team's culture and led by an achievement driven coach, not a manager. We can train you to be that triumph driven coach.
"The current and future expectations of millennials in business and society regardless of the subject are focused around instant gratification, simple usage and not wasting anyone's precious, limited time. The unique and customized programs at Team Ryan Raven match these lifestyle desires that best suit the client, at their request. We understand the millennial generation."
Coach Raven further noted that "Clients will be pleasantly surprised how easy and transparent their experience will be, directly leading to measureable results. They will benefit from the mistakes and lessons our coaches have learned; drawing from numerous training sessions, consultations and life experiences. Clients will spend a fraction of time and money gathering the highlights and most valuable tactics and strategies from one single source in Team Ryan Raven. This is not a 1-3 day seminar where you get pumped up where the momentum fizzles out by the end of the month. Our partnership is about doing due diligence with regard to life choices, creating patterns for success over time and developing the self-discipline to succeed."
"With up-front pricing, guaranteed quantity of sessions and a plethora of program options to choose from such as unlimited texting, in-person sessions, online multi-site, and on-site; clients will enjoy their mentored experience custom-fit to their needs. When an apprentice joins Team Ryan Raven, they are making an investment in their personal development. When they join the team, they join a group with similar interests and mindsets, as well as gaining access to countless referral partners who can also provide the guidance desired. Topics typically include financial guidance, career development, physical fitness, long-term goals, and short term needs. No cookie cutter, one size fits all mindset where a client is given a thick book to read and fill out and magically everything is ready. We will partner together and embark on a mutual journey for growth and enrichment," summarized Coach Raven.
To hear more from Coach Raven, visit http://www.TeamRyanRaven.com where his recent podcast interview has been posted.
# # #
Contact: Coach Ryan Raven
Team Ryan Raven and Associates, Inc.
913-633-9916
ryan(at)teamryanraven(dot)com