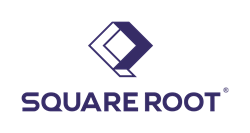 AUSTIN, Texas (PRWEB) June 05, 2017
New, national data from a commissioned study conducted by Forrester Consulting on behalf of Square Root, identifies key issues in the growing gap in high and low retail store performance, and the impact it has on customer experience and loyalty. Findings from the study, Close The Gap Between High- and Low-Performing Stores: Management And Measurement of Brick-and-Mortar Retail Locations, reveal improving store relationships and performance is already top of mind for retail leaders, with 33% of retailers planning on implementing or expanding their Store Relationship Management (SRM) technology in the next year.
The study polled more than 100 retail operations leaders at organizations with more than 250 store locations, including C-Level executives, vice presidents, directors, and managers, examining the barriers they face when it comes to improving poor performance, operational issues and tools across stores, and the key performance indicators used to measure store success today. From improved employee training and empowering store managers, to implementing and distributing new technology, the survey data highlights the overwhelming need for agility when it comes to long-term retail success.
"Retail is vastly different than it was ten years ago, yet the tools and techniques used to identify store performance gaps haven't changed," said Chris Taylor, CEO of Square Root. "In an industry that demands agility, SRM technology is now key for pinpointing areas of improvement, more quickly diagnosing problems, collaborating on improvement plans, and empowering teams to make informed decisions."
Barriers Blocking Growth
U.S. department stores saw sales shrink from $87.46 billion in 2005 to $60.65 billion in 2015, according to an eMarketer report. Adding to the frustration of declining sales, the study found that over one-third of retailers see driving change through stores as the biggest blocker to improving poor store performance. Additionally, retail leaders cited identifying operational issues across stores (33%) and their store execution management systems (30%) as some of their biggest barriers to success.
Narrowing the Gap Through Empowerment
According to the study, when it comes to bridging the gap between high and low performing stores, respondents cited key priorities including:

Improved training, including store employee training (69%) and field and store management training (41%)
Empowering store managers to make actionable decisions in order to improve the customer experience (53%)
When it comes to aligning stores and driving performance improvements, respondents agreed that empowered teams yield multiple benefits, including improved customer experience (60%), reduced operational costs (47%), and improved employee productivity (44%).
Implementing New Tools and Tech
Today's retail operations leaders look to a few key financial KPIs to understand performance -- average sales per transaction (46%), gross margin (44%), and same store comparison (44%). And while there is general consensus on the growing importance of the customer experience for long-term retail success, many brands continue to struggle to understand and measure how it impacts financial performance. Contributing to that challenge is the fact that many brands are still stuck using legacy store technologies that lack the ability to measure the velocity, variety, and volume of data required in this new modern omnichannel world. Today, the top three leading technologies retailers rely on to measure performance are Store Inventory Management (65%), PoS transaction logs to measure conversion and average order value (64%), and Store Portals or Intranets (63%), all time and labor intensive systems that require heavy data mining instead of allowing for quick accurate identification of areas of weakness.
For retailers, aligning stores and improving the relationship between operations teams -- from corporate, to the field and stores -- is key to increasing productivity and agility and improving the overall customer experience. Only those who implement the right tools, and empower teams to quickly adapt to change and make data-backed decisions, will thrive in the constantly-evolving retail industry.
For more information and the full report, Close The Gap Between High- and Low-Performing Stores: Management And Measurement of Brick-and-Mortar Retail Locations, a commissioned study conducted by Forrester Consulting on behalf of Square Root, please visit: https://square-root.com/store-performance-report/?utm_source=Press&utm_medium=Release&utm_campaign=Forrester%20Report
About Square Root:
Square Root, an Austin-based Software as a Service (SaaS) company, creates technology solutions that power data-driven decision making for leading automotive and retail enterprises. Built for companies with distributed retail networks, Square Root's store relationship management platform, CoEFFICIENT®, delivers actionable data insights to align organizations, increase transparency, encourage collaboration, and improve store performance. Founded in 2006, Square Root has been bootstrapped to success, and serves as a trusted partner to many of the most well-known and complex enterprises in the world. For more information, visit http://www.square-root.com.