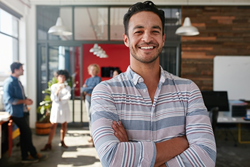 Cloud and IoT security is a new ball game.
Hoboken, New Jersey (PRWEB) June 06, 2017
A NYC area cloud services provider, IT security consultant and MSP identifies and lists steps for neutralizing cloud and Internet of Things (IoT) security threats faced by small and mid-size business—in a new data security article on the eMazzanti Technologies website.
In the informative article, the company discusses cloud and IoT terminology, emerging threats from the recent Internet Security Threat Report by Symantec, and how businesses can identify those threats. Several security tips to counter successful cloud and IoT attacks are then presented.
"Cloud and IoT security is a new ball game," stated Jennifer Mazzanti, CEO, eMazzanti Technologies. "With increasing attacks coming through a dizzying array of new entry points, companies must expand their security awareness and implement appropriate defenses to prevent business-ending service disruptions and data losses."
Below are a few excerpts from the article, "Counter Cloud and IoT Security Threats."
"While ransomware dominates the news, experts warn of increasing security threats involving cloud computing and the Internet of Things (IoT). Until security catches up with innovation, these exciting technologies offer additional opportunities for cybercriminals. Knowing the threats and how to defend against them will protect your business."
IoT: Business Transformation with a Cost
"From security cameras and smart coffee makers, to connected thermostats, asset monitors and printers, businesses already rely heavily on the IoT. These connected devices can increase productivity and reduce operating costs. Unfortunately, the IoT exposes unsecured businesses to unauthorized network access, identity theft, and application hijacking, as well as botnet infection."
"Basic IoT security steps:

Audit the IoT devices on your network.
Know the security features of IoT devices before purchase. Modify the default privacy and security settings to meet your needs.
Embrace Technology Mindfully
With cybercriminals making headlines, SMBs may hesitate to move to the cloud or implement connected IoT devices. In most cases the benefits of these technologies outweigh the dangers. However, organizations should proceed carefully, making sure that business practices keep pace with technology adoption.
eMazzanti Technologies offers managed IT security services, cloud services and technology infrastructure to help business move forward with confidence. Whether business leaders need assistance migrating to the cloud, managing network devices or customized data security, our certified network and security experts work tirelessly to ensure a stress-free process.
Related resource information:
What is Our Greatest Cyber-Security Threat?
3 Steps to Protect Critical Business Data from WannaCry Ransomware Attack
About eMazzanti Technologies
eMazzanti's team of trained, certified IT experts rapidly deliver retail and payment technology, digital marketing services, cloud and mobile solutions, multi-site implementations, 24×7 outsourced network management, remote monitoring and support to increase productivity, data security and revenue growth for clients ranging from law firms to high-end global retailers.
eMazzanti has made the Inc. 5000 list seven years running, is a 2015, 2013 and 2012 Microsoft Partner of the Year, 2016 NJ Business of the Year, 5X WatchGuard Partner of the Year and one of the TOP 200 U.S. Microsoft Partners! Contact: 1-866-362-9926, info(at)emazzanti(dot)net or http://www.emazzanti.net Twitter: @emazzanti Facebook: Facebook.com/emazzantitechnologies.