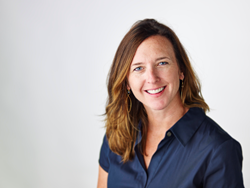 Travelers Rest, S.C. (PRWEB) June 05, 2017
Amy Anderson has been named Vice President of Marketing for The Cliffs, a collection of seven private luxury mountain and lake club communities in the western Carolinas. An accomplished marketing professional, Anderson joins The Cliffs with 17 years of industry experience, most recently serving as the Chief Marketing Officer at Timbers Resorts, a luxury boutique developer and operator with resorts and residence clubs around the world.
"As a native South Carolinian, I am honored to join The Cliffs' team and excited to return home to my Southern roots after several years in Colorado," adds Anderson. "The communities that The Cliffs offer are truly destinations within themselves and uniquely, the most diverse selection of homes and lifestyles in the country. I hope to build upon recent successes and look forward to implementing a comprehensive and successful strategy to accomplish the goals of real estate sales, membership growth, club awareness, and overall results."
Since 2004, Anderson has been responsible for the creative, positioning, and development of the Timbers Resorts' corporate brand including brand awareness, lead acquisition strategies, public relations, partnership acquisition and development, database systems architecture and reporting, investor relations, as well as branding, launching, and integrating new hotel and real estate properties into the Timbers' portfolio. Additionally, Anderson oversaw the real estate properties and teams, managing the strategy, planning and execution of the marketing plans as well as working directly with sales to meet goals and budgets.
Anderson's role at The Cliffs will focus on developing and executing the marketing strategies for corporate, real estate development and club membership by identifying the best marketing programs to achieve lead generation goals and drive sales for all The Cliffs' business objectives. With Anderson's exceptional management skills, she will collaborate with multiple departments and facilitate all assignments as directed by The Cliffs' managing partners.
"Amy will serve as a fantastic ambassador for The Cliffs and play an integral role in growing awareness for our thriving community," says David Sawyer, President of The Cliffs Clubs. "Amy brings extensive knowledge and expertise to her position and we look forward to seeing her creative ideas unfold. We are proud to welcome her into our Cliffs family."
"We look forward to Amy's professionalism and leadership in reaching our real estate goals," adds Kent Smith, President of The Cliffs Land Partners. "Amy is an invaluable asset and key strategic addition to our team as we enter into a busy summer season. We anticipate The Cliffs' real estate market will have another strong showing ahead."
Anderson's appointment comes at a time of growth for The Cliffs. In the last year, The Cliffs has achieved over $119 million in real estate sales, welcomed a total of 221 new members, and announced a new waterfront neighborhood called The Landing, located along the pristine shores of Lake Keowee. Additionally, The Cliffs recently partnered with Fairview Builders to develop 18 acres of mixed-use land to create The Village at Mountain Park. The complex will include a blend of residential, commercial, retail, medical and office space to complement the Mountain Park community as well as serve the greater public of suburban Greenville county, Travelers Rest and surrounding neighborhoods.
For more information on The Cliffs, please visit http://www.CliffsLiving.com or call 866-411-5771.
About The Cliffs
The Cliffs is a collection of seven premier private, luxury residential mountain and lake club communities located in the Carolina Blue Ridge Mountains, between two of the nation's top award-winning cities for quality of life – Greenville, S.C. and Asheville, N.C. – and Clemson, S.C. – home to top-ranked Clemson University. The Cliffs' suite of amenities for members includes seven clubs, seven nationally recognized golf courses, six wellness centers, boating, watersports, marina, beach club, cycling, paddle sports, tennis complexes, equestrian center, hiking trails, wakeboarding, wine clubs, 50 restaurant and private event venues, an organic farm and more than 4,000 year-round programs and social activities to create timeless experiences. Homes at The Cliffs range in price from $350,000 to $6 million+; homesites, from $125,000. The Cliffs also offers professional and national club memberships. For more information about The Cliffs, visit http://www.CliffsLiving.com. Contact The Cliffs at 866-411-5771 or info@cliffsliving.com to learn more about real estate, membership or arrange a visit.