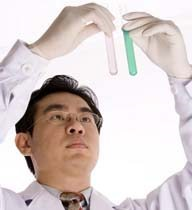 The pravastatin group showed significantly lower apoptotic indices...
Raleigh, NC (PRWEB) June 04, 2017
Scientists at Hyogo University in Japan have released their findings on the radioprotective effects of pravastatin (Pravachol), a drug normally used to lower cholesterol. As Surviving Mesothelioma reports in a new article, the study could have a significant impact on mesothelioma treatment in the future. Click here to read more about the new study.
The new study focused on two groups of mice with mesothelioma. One group received pravastatin prior to treatment with ionizing radiation. The other group did not receive the drug.
"The pravastatin group showed significantly lower apoptotic [pertaining to cell death] indices in all examined parts of the intestine and tended to show reduced apoptosis in the lung," writes radiologist and lead investigator Hiroshi Doi.
Even though there was less damage to healthy tissues in the treated mice, there was no difference in how well the mesothelioma tumors responded to the radiation treatment.
"If these results can be replicated, it could eventually change radiotherapy treatment for mesothelioma," says Alex Strauss, Managing Editor for Surviving Mesothelioma. "With healthy tissues protected, mesothelioma patients could see better outcomes with fewer side effects."
To read more about the potentially protective effects of pravastatin in mesothelioma treatment, see Cholesterol Drug May Protect Mesothelioma Patients from Radiation, now available on the Surviving Mesothelioma website.
Doi, H, et al "Pravastatin reduces radiation-induced damage in normal tissues", May 2017, Experimental and Therapeutic Medicine, pp. 1765-1772, https://www.spandidos-publications.com/etm/13/5/1765
For more than a decade, Surviving Mesothelioma has brought readers the most important and ground-breaking news on the causes, diagnosis and treatment of mesothelioma. All Surviving Mesothelioma news is gathered and reported directly from the peer-reviewed medical literature. Written for patients and their loved ones, Surviving Mesothelioma news helps families make more informed decisions.