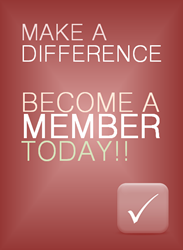 We wrote the LTPI MCoC to help establish reasonable expectations in the marketplace for ethical business practices—the things you won't find stated in an MSA or SOW.
Minneapolis, MN (PRWEB) June 05, 2017
The Legal Technology Professionals Institute (LTPI), a non-profit trade association created for and run by legal technology professionals, has made its latest resource, Model Code of Conduct (MCoC) available for public comment.
LTPI's MCoC was developed as a core component of its mission to provide standards and guidelines to the professionals and organizations that deliver legal technology products and services. It was created through a year-long process that included significant feedback from constituents across the industry, and is intended to serve as a functional framework for ethical decision-making by legal service providers.
While the LTPI MCoC shares several authors with the original EDRM Model Code of Conduct, it differs significantly in both form and substance. The LTPI MCoC is written as an actual model statement that each provider can choose to adopt and publish as is, or to modify as it deems appropriate for its business prior to self-publication. The LTPI MCoC is also substantially more comprehensive, addressing practical, real-life issues that impact the provision of different types of services.
Functionally, the LTPI MCoC is divided into two parts: Part I is broken down into sections that address guidelines generally applicable to all legal industry professionals and provider organizations, and sections that apply to the provision of technology or specific types of services. Part II then includes a definition of the terminology used throughout the document, with the defined terms bolded in the text of Part I.
"Along with the other members of the drafting team, I'm extremely proud to present the LTPI MCoC to the community," says Eric P. Mandel, Chair and President of LTPI, who was the project leader of the LTPI MCoC. "I spent four years on the original EDRM project, and like many others was left unsatisfied with the compromises that led to the final work product. The LTPI project team started with a blank page, and what we have produced is much more in line with a true 'Model', in that this Model Code of Conduct can easily be modified by each organization and tailored to how it delivers products and services."
"We wrote the LTPI MCoC to help establish reasonable expectations in the marketplace for ethical business practices—the things you won't find stated in an MSA or SOW," says Chris Paskach, a member of the LTPI Board of Directors and key sponsor of the project. "It comes down to a simple construct: we think we will all be better off if everyone would just say what they'll do, and then do what they say."
The project committee team members include the following LTPI members:

Eric Mandel, Director, Solutions Architects, eDiscovery, Ricoh USA
Christopher Paskach, Managing Director, The Claro Group
Bob Rohlf, Director of E-Discovery Strategies, Exterro
Michael Simon, Principal, Seventh Samurai
Robert Keeling, Partner, Sidley Austin LLP
Kevin Clark, Litigation Support Manager, Thompson & Knight LLP
The Model Code of Conduct is open for public comment until July 14. To download the LTPI Model Code of Conduct, visit https://legaltechpi.org/MCoC/.
LTPI is open to suggestions for new projects and accepting new project members. Requests for new projects can be submitted at https://legaltechpi.org/Projects-New-Project-Proposal or sent to programs(at)legaltechpi.org.
About LTPI
Legal Technology Professional Institute is a nonprofit legal association for legal practitioners who are involved in eDiscovery, investigations and information governance. Sponsors of the initiative include the world's leading law firms, corporations, enterprise software companies and litigation support providers. Learn more at http://www.legaltechpi.org.