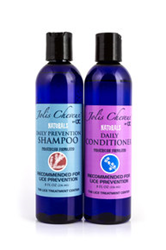 Will your campers have a lice-free summer?
Darien, CT (PRWEB) June 06, 2017
On June 1, 2017, Lice Treatment Center® Co-founder, Liz Solovay, was interviewed at the Darien, CT LTC® facility. During the interview for the "Darien Blue" newspaper, Ms. Solovay fielded questions about the increasing frequency of head lice infestations at summer camps. She told Darien parents to check with their children's summer camps to see if they had proactive programs to protect campers from exposure to head lice. For instance, Liz said that scores of camps throughout New England, NY and PA currently contract for LTC's Lice Insurance™ program that professional head lice screening and treatment services. In fact, Liz pointed out, "Lice Treatment Center® is the country's premier provider of professional lice services to the camp industry."
According to Solovay, "In the old days, campers diagnosed with lice upon arrival at their camps would be sent home. Now, the best camps partner with a professional lice services such as LTC® to provide opening-day and mid-season on-site screening and treatment services so that carefully planned summer camp programs aren't disrupted by lice infestations." She pointed out that, "Even one case of lice among campers living in close sleeping quarters and who share clothes and sports equipment can quickly cause lice to spread throughout a camp."
Again, Liz advised parents to check with their children's camps to see if they are taking necessary the steps to ensure a lice-free summer at their facilities. She recommended that if the camps don't have scheduled screening programs in place, parents can contact LTC (1-(888) LICE-AWAY/1-(888) 542-3292) and have their kids checked prior to leaving for camp and then make sure to send them off to camp with LTC's all-natural Camp Prevention Pack that includes a deterrent shampoo and conditioner. Those products are formulated to provide a level of protection against head lice should they be exposed to someone with an active case of lice. LTC's Camp Prevention Packs can be purchased at select pharmacies and salon or online at http://www.licetreatmentcenter.com/products.