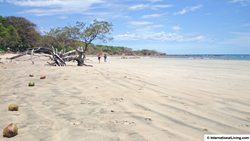 In these countries, retirees can get fully insured for as little as $80 a month, see a specialist whose rates start at just $30, and have surgery performed by a well-trained professional for half or less (often much less) than the typical U.S. price.
Baltimore, MD (PRWEB) June 05, 2017
Healthcare costs in the U.S. continue to rise. According to PwC's Health Research Institute, medical costs look set to grow by 6.5% this year alone. Out-of-pocket medical expenses are one of the main reasons U.S. citizens go into debt, according to the Association of Healthcare Journalists. And with the average health insurance premium for a family topping $18,000 as of last year (up 58% since 2006), it's small wonder that more than 11% of U.S. adults are still uninsured.
"U.S. retirees do, however, have good options overseas," says Jennifer Stevens, InternationalLiving.com's Executive Editor. "Other countries offer better, lower-cost choices for healthcare, and it comes hand-in-hand with attractive climates, interesting cultures, and a lower cost of living. You needn't sacrifice on quality to slash the cost of your health insurance, care, and medications to half or even less than you'd typically pay in the United States."
The five countries below rank among the top retirement destinations in the world, and healthcare in all of them can cost less than half of that in the U.S. with no compromising on quality.
In these countries, retirees can get fully insured for as little as $80 a month, see a specialist whose rates start at just $30, and have surgery performed by a well-trained professional for half or less (often much less) than the typical U.S. price.
"Healthcare is one of the biggest expenses retirees in the United States face. If you slash that expense in half...you have that much more to spend on more pleasant pursuits. And, of course, it's not just healthcare that costs less in the right places overseas—nearly everything does," Stevens says.
Costa Rica
When Rob Evans's retirement severance package ran out, decent healthcare for him and his wife Jeni was going to cost $18,000 a year in the U.S. "We simply couldn't afford it. If we chose to stay there, I would have had to get another job just to pay for healthcare," said Evans.
Then they discovered the healthcare on offer in Costa Rica. Here, expats can get low-cost coverage and take advantage of much lower out-of-pocket costs for medicines and treatment of minor ailments, directly from a pharmacy. "We can satisfy all our healthcare needs for about $4,000 per year," Evans reports.
Retirees who become legal residents of Costa Rica join the Caja Costarricense de Seguro Social, the government-run healthcare system. For a low monthly fee based on income (typically under $100 per couple), they receive complete coverage and care.
But many expats also use private doctors and hospitals in addition. Costs are low, with doctors' visits typically running $50, so some expats choose to pay cash. However, although surgeries and hospital stays are half to a third of U.S. prices, a lengthy hospital stay or major procedure can still be costly.
Private insurance is available, with local providers like Instituto Nacional de Seguros, as well as companies like Blue Cross/Blue Shield Costa Rica. Depending on the policy, even travel to the U.S. or internationally for treatment may be covered. But there are exclusions based on age (the cut-off is usually 70 to 75) and for pre-existing conditions.
Colombia
According to the World Health Organization (WHO), Colombia ranks 22nd in the world for quality of healthcare. That's higher than Canada (30th) and the U.S. (37th).
"As a retired healthcare executive, I know what I'm talking about when I say that the quality of care for expats in Colombia is excellent," says InternationalLiving.com's Colombia Correspondent, Nancy Kiernan. "I have had laboratory tests, a mammogram, tests for cervical cancer, and a biopsy. In each case, the process was quick, the facilities were state-of-the-art, and most of the results were available online within a day or two."
Foreigners who become residents of Colombia have the same access to health insurance as its citizens. Those not older than 60 at time of enrollment can sign up for the public health insurance plan, EPS (Entidades Promotoras de Salud).
This basic plan is offered through a variety of administrative companies and covers doctors' visits, hospitalization, lab tests, diagnostic tests, prescriptions, and even eye exams and dental cleaning. It is similar to a PPO (Preferred Provider Organization) in the U.S., meaning that the user needs to see the doctors and visit the hospitals within the approved network.
Mexico
"When I moved to Mexico, one piece of emotional baggage I left behind in the U.S. was worry over the cost of healthcare," says InternationalLiving.com's Mexico Editor Glynna Prentice.
Though private healthcare in Mexico is a fraction of the U.S. cost, expats depending on it generally get private insurance to cover emergencies and costly procedures. GNP Seguros is Mexico's largest private health insurer. Several other companies operate in Mexico, as well, including Bupa Mexico, a subsidiary of the U.K. giant Bupa Global.
Premiums vary depending on age, type of coverage, and deductible. But expats can expect to pay on average anywhere from about $1,000 to $3,000 a year for a policy. It's possible to get international coverage for emergencies as part of a policy or rider.
It's necessary to be a resident of Mexico to get an insurance policy there. Insurers will want proof of residence such as a utility bill. They may even ask to see a residence visa.
"In Mexico, I have access to two affordable healthcare systems: public and private," Prentice says. "While folks in the U.S. can legitimately worry that an unexpected, costly illness can deplete their nest egg, I don't. Like other expats in Mexico, I can budget for healthcare: It's a manageable expense."
Panama
Panama is known throughout Central America for its top-notch private hospitals. Hospitals and large clinics in Panama tend to have affiliations with their U.S. counterparts, from the Cleveland Clinic and Miami Children's Hospital to Johns Hopkins International. Accreditations offered by the likes of the Joint Commission International (JCI) help highlight Panama's high standards.
Though some expats in Panama choose to pay their medical expenses out of pocket, it's best to have private medical insurance. Local plans, such as Blue Cross/Blue Shield Panama, can cost as little as $80 a month. The cut-off age to apply for these plans is typically between 62 and 65.
Internationally underwritten plans are also available in Panama. These can cost anywhere from $120 to $250 a month and may offer coverage in other locations, not just Panama. It's best to apply before age 70.
For anyone over 70 or with pre-existing conditions, a hospital membership may be the best option. These can cost $90 to $175 a month. They offer hefty discounts on consultations and treatment. And unlike insurance plans, they may offer limited coverage for pre-existing conditions after a waiting period of a year or two.
Malaysia
General medical insurance in Malaysia can cost very little. "We pay $270 per person per year, and it covers us for a variety of ailments," says InternationalLiving.com's Malaysia Correspondent Keith Hockton, who lives with his wife Lisa in the city of George Town on the island of Penang.
"Malaysia is the best country in the world to get ill or injured," says expat Justin Strong. "In the U.S., medical bills were sending us broke. But we go to the doctor here and don't have to worry about how to pay him."
These sentiments are shared by many expats who've enjoyed world-class care in Southeast Asia's premier retirement spot.
George Town and Kuala Lumpur (the country's capital), are the medical centers of excellence with some of the best doctors, nurses, surgeons, and dentists in Southeast Asia. Most of them have been trained in the U.S or the U.K., or at the very least have completed their post-graduate studies there.
Due to its British colonial heritage, Malaysia is also English-speaking.
The complete International Living story on low cost healthcare in the world's best retirement havens can be found here: Health Insurance Coverage From as Little as 80 Dollars a Month Overseas.
Editor's Note: Members of the media have permission to reproduce the article linked above once credit is given to InternationalLiving.com.
Further information, as well as interviews with expert authors for radio, TV or print, is available on request. To learn more please contact InternationalLiving.com Associate Editor, Carol Barron, tel. (772) 678 – 0287, e-mail: CBarron(at)internationalliving.com
For 37 years, InternationalLiving.com has been the leading authority for anyone looking for global retirement or relocation opportunities. Through its monthly magazine and related e-letters, extensive website, podcasts, online bookstore, and events held around the world, InternationalLiving.com provides information and services to help its readers live better, travel farther, have more fun, save more money, and find better business opportunities when they expand their world beyond their own shores. InternationalLiving.com has more than 200 correspondents traveling the globe, investigating the best opportunities for travel, retirement, real estate, and investment.