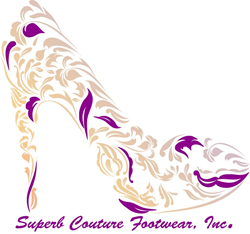 Our philosophy at SCF is that women should not only look good but feel good in their shoes as well.
Atlanta, Georgia (PRWEB) June 07, 2017
In 2014, Patryce Curtis relaunched Superb Couture Footwear after experiencing a void in the market for quality and fashionable footwear for women. SCF is a company that caters to women like herself who want to look good and who also care about their foot health. As a result, SCF carries mostly shoes made of the highest quality materials such as leather, suede, canvas, resin, etc.
Approaching the company's third anniversary, SCF has not only filled that void, the brand has also expanded to provide women with larger shoe sizes—ranging from size 5 to size 13—that are not often found through traditional retail outlets. From heels to sneakers, we offer a variety of styles for every occasion.
SCF's mission of providing quality and stylish footwear stretches beyond shoes, it extends into foot care products as well. SCF offers healthy, additive and chemical free foot scrubs and foot creams. Our philosophy at SCF is that women should not only look good but feel good in their shoes as well. With this mission in mind, we have dedicated an entire section related to protecting your feet, caring for your feet, and most importantly loving your feet whatever the size!
The company's website http://www.superbfootwear.com also features the Podiatrist's Corner—a first of its kind for a footwear company—an entire section devoted to articles written by award winning DPM and author Dr. Suzette Clements. Dr. Clements regularly writes columns, where she explains complex foot health related issues in laymen terms, and she occasionally answers podiatry questions from our customers as well.
The complete line of shoes for all seasons and foot care products is currently available via superbfootwear.com.
Please follow @superbfootwear Facebook, Twitter, Pinterest and Instagram (@superbcouturefootwear) and subscribe on YouTube (@superbcouturefootwear) for more product stories.