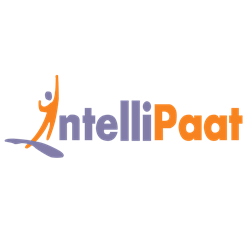 Intellipaat launches the DevOps Certification training to roaring success!
New York (PRWEB) June 16, 2017
Bengaluru based fast-growing edtech firm that is offering over 150 professional and trending technology training courses just added one more feather in its cap with the launch of the much anticipated DevOps training course and certification.
DevOps which is a clipped compound of "IT Development" and IT Operations" is a cultural change sweeping across organizations helping them bring out software faster, better, cheaper and one that is as per exact client requirements. It includes modern ways of communication, collaboration, automation of key process to create synergies and streamlined workflows across the organization.
Intellipaat is experiencing blitzkrieg growth thanks to the vision of its founders Mr. Diwakar Chittora and Mrs. Shilpi Jain. The CEO, Mr. Diwakar Chittora said, "Since the very beginning we have been at the forefront of changing technology landscape having introduced the Big Data Hadoop training before any other training institute in India. Now we are proud to have ushered in a new era with the DevOps training".
Co-founder Shilpi Jain explains, "This Intellipaat DevOps Certification training can be taken by IT Developers, IT operations and IT administration professionals in order to rapidly rise in their careers and taken on hugely challenging and exciting roles in the software domain".
Intellipaat DevOps training highlights:

32 hours of online classroom training
16 hours of e-learning videos
30 hours of Exercise and Project Work
24*7 dedicated support
Lifetime access to LMS
Lifetime upgrade to latest version of e-learning videos
With an ever-expanding learner base of +4,00,000, partnership with over 110 corporate clients for exclusive placement assistance; Intellipaat surely is conquering new peaks with each passing day.
Having been launched in 2011, Intellipaat helps working IT and technology professionals to learn, upskill and excel at their careers. Intellipaat training courses are currently being pursued across 32 countries around the world. Intellipaat surely is going places.