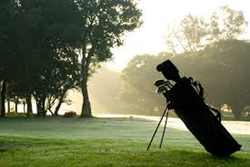 Saving struggling public golf courses is the right thing to do.
Houston, Texas (PRWEB) June 06, 2017
Last year only a few new golf courses were built in the US; however, sadly over 200 courses closed their doors going out of business in 2015. https://www.turfnet.com/news.html/_/course-closures-escalate-in-2015-r640
Michael Chaplinsky the president and founder of Turf Feeding Systems a Houston company states," This has been the trend for years and few are talking about it; however we are well positioned to help any struggling public or municipal golf course reduce costs, improve quality, grow their business and profits and we can guarantee it".
Chaplinsky continues, "We are focused on helping public golf grow and survive because it is the foundation of golf in America with 75% of the market.
Sure, everyone is impressed with the elite private golf courses with big budgets and large maintenance crews, but we want to build golf from the bottom. We want to help any struggling public course with a small budget and small crew to become great, improve quality and offer quality golf @ $25 to $50 a round with a cart. That will bring golfers back to the game and offer affordable quality golf for America".
How is it done?
Chaplinsky explains the program, "We implement Sustainable Golf principals,improving the soil and plant health together to make the plant and soil more efficient. We have done it many times across the US.
We combine fertigation , Probiotic organics and humates , with basic NPK fertilizer to bring automation into golf course maintenance.
Our program can reduce water, fertilizer and chemical use 50% or more, while improving the quality, which will increase the rounds of play.This reduces labor and increases the efficiency of the plant and the soil, with less mowing, irrigation, equipment maintenance and extends the service life of mowers and the pump station".
Chaplinsky concludes, "We can save any golf course from $10,000 to over $50,000 annually. Jeff Wagner one of our customers at Boiling Springs municipal golf course, in rural Oklahoma, saved $80,000 last year and increased the rounds of play from improved quality.
My mission and passion is to help rebuild public golf, which will bring golfers back to golf".