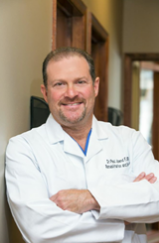 (PRWEB) June 06, 2017
Less than one year ago, Dr. Abend founded the Sañare Center for Integrative Medicine. According to its website, it "offers a unique blend of Eastern and Western principles and practices in a welcoming, peaceful and personalized environment." With over 25 years of experience in his role, Dr. Abend's focus is on nonsurgical spinal treatments, sports injuries and neuropathy. He is double board certified in Family Medicine and Physical Medicine and Rehabilitation.
Additionally, Dr. Abend has served as the Founder, Medical Director, and President of Consultants in Rehabilitation and Pain Medicine for the past 27 years. He is also the President and Founder of the Union County Surgical Center, and the Founder and Past President, of the Robert Wood Johnson University Ambulatory Surgical Center. Dr. Abend has also served as Past Chief Medical Officer of Partners Healthcare, an Institutional Pharmacy and Hospice that offers Infusion, Home and Durable Healthcare Equipment. He is also the Past Medical Director and Founder of Comprehensive Rehabilitation Institute of New Jersey, a unique and sophisticated underwater gymnasium and a full land rehabilitation center sold to a Major Medical University Center.
Furthermore, Dr. Abend is the Founder and Preceptor for the Department of Family Medicine Residency Program at Robert Wood Johnson Medical School in Desensitizing and Teaching Residents, and working with Children and Adults with Autism and the Medical Complexities (Gastrointestinal, Seizures, and Psychiatric issues). Currently he is in the process of founding a Vocational Program (Farming) for Special Needs Adults so they can contribute to society and have a purposeful and meaningful life. In recognition of his work, he has been the Founding Preceptor since the inception of the Kessler Institute Musculoskeletal Pain Management Fellowship Program for the past ten years. He is also the Past President of both the New Jersey Society of Physical Medicine and Rehabilitation and the New Jersey Society of Medical Specialties.
Dr. Abend has been educated at many prominent institutions: Drew University, UMDNJ, and Rowan University School of Osteopathic Medicine. He was a Resident, and Chief Resident in the Departments of Physical Medicine and Rehabilitation and Pain Medicine, and in Family Medicine at Rutgers-Robert Wood Johnson Hospital. Additionally, he completed a Sports Medicine Fellowship in the Department of Family Medicine at Rutgers-Robert Wood Johnson Medical School.
Just this year, he was listed in the Leading Physicians of the World, 2016, for his work in Medicine, as well as his Extensive Humanitarian work in the field of Autism. In 2015, Dr. Abend was awarded the Dr. Margaret L. Bauman Award, which is awarded to Medical Professionals who goes above and beyond the call of duty in their field. In this case, Dr. Abend received the award due to his contributions towards Autism. This was also the expertise of the award's founder, Dr. Margaret L. Bauman, who had a 45-year accomplished career in the Autism field.
Some of Dr. Abend's many accomplishments include:

Launched an International and National Autism Medical Assessment and Treatment Center of New Jersey (aka: The Autism Think Tank NJ). The Autism Think Tank is a Unique Non-Profit Medical center that brought together world renowned Medical Experts via Tele-Medicine
Co-Founded a program known as Autism Escapes, a Non-Profit network of Private Jet Owners who fly patients with Autism around the country to seek more specialized forms of Medical care at no cost to their families.
Co-Founded the Mount Bethel Village, the First Supportive Residential Housing for adults with Autism and Developmental Disabilities (located in Warren, NJ).
Also due to his work in the field of Autism, he was awarded the Jefferson Award for Medicine, a prestigious national recognition, honoring community and public volunteerism, for the State of New Jersey and Region. He was also awarded the 2011 Citizen of the Year Award from Warren Township. To further his professional development, Dr. Abend is a Diplomate with the Association of Academic Physiatrists, a Fellow with the Academy of Physical Medicine and Rehabilitation and is a member of the Physiatric Association of Spine, Sports and Occupational Medicine.
Dr. Paul Abend is has 4 convenient Office locations in Bernardsville, Clark, RWJRAHWAY Hospital and North Brunswick. To view his full online profile and see his other locations, please follow this link: http://www.njtopdocs.com/DrAbend
About Us
NJ Top Docs is a comprehensive information resource of Top Doctors, Dentists and Hospitals. We are profiling over 900 Healthcare Providers and have made it convenient for you to find them.
NJ Top Docs allows patients to "meet" these providers online before making their appointment.
For more information, visit http://www.NJTopDocs.com.
You can also follow us on Facebook – Twitter – YouTube