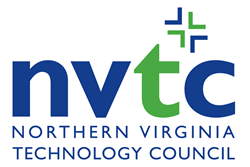 HERNDON, VA (PRWEB) June 06, 2017
The Northern Virginia Technology Council (NVTC) announced the winners of the 21st Annual Greater Washington Technology CFO Awards last night at a ceremony held at The Ritz-Carlton, Tysons Corner. The CFO Awards recognize local chief financial officers for outstanding achievement and excellence in promoting the area's technology community.
In addition, Greg Kuykendall and Harry Weller were posthumously honored with the Michael G. Devine Hall of Fame award for their contributions to the National Capital Region's technology business community.
The winners are as follows:
Private Company CFO of the Year: Cynthia A. Russo, Cvent
Cynthia A. Russo is the executive vice president and CFO of Cvent, Inc. Cvent was a publicly-traded company until it was acquired by Vista Equity Partners in November 2016. Prior to Cvent, Russo served as executive vice president and CFO of MICROS Systems, Inc., where she was responsible for the finance, accounting, and risk management functions of the company, which was publicly-traded until its acquisition by Oracle in September 2014.
Public Company CFO of the Year: Paul N. Saleh, DXC Technology
As DXC Technology's executive vice president and CFO, Paul N. Saleh is responsible for all worldwide finance operations. Saleh previously served as executive vice president and CFO for CSC where he helped lead the company's business turnaround and modernized the finance function. Saleh's 25-plus years of corporate finance experience also includes CFO roles at Gannett Co., Walt Disney International and Sprint Nextel.
Emerging Growth CFO of the Year: Jim Murphy, Greensmith Energy Management Systems
Jim Murphy is CFO and COO for Greensmith Energy Management Systems, the leading grid scale energy storage solution provider. Most recently, Murphy was COO and CFO at DDC Advocacy, the largest full-service advocacy communications firm in the nation. Prior to DDC, Murphy was executive vice president and CFO at Cybertrust, a global leader in security services and the largest privately held information security company.
Division/Group CFO of the Year: Melissa Carson, Unisys Federal Systems
Melissa Carson serves as CFO and COO for Unisys Federal Systems and brings over 30 years of finance and operational leadership to Unisys. She recently transitioned out of the CFO role for Unisys Federal where she lowered rates by 30% while recording revenue growth for the last seven quarters. Carson has also served in senior financial leadership roles for North America Public Sector and Global Commercial Services. She led the company's financial transformation initiative to implement a shared services model for transaction processing, financial analysis and project control.
# # #
The Northern Virginia Technology Council (NVTC) is the membership and trade association for the technology community in Northern Virginia. As the largest technology council in the nation, NVTC serves about 1,000 companies from all sectors of the technology industry, as well as service providers, universities, foreign embassies, nonprofit organizations and governmental agencies. Through its member companies, NVTC represents about 300,000 employees in the region. NVTC is recognized as the nation's leader in providing its technology community with networking and educational events; specialized services and benefits; public policy advocacy; branding of its region as a major global technology center; initiatives in targeted business sectors and in the international, entrepreneurship, workforce and education arenas; and the NVTC Foundation, a 501(c)(3) nonprofit charity that supports the NVTC Veterans Employment Initiative and other priorities within Virginia's technology community. Visit NVTC at http://www.nvtc.org.