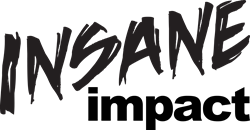 URBANDALE, IOWA (PRWEB) June 06, 2017
Insane Impact recently announced they are the featured company on an upcoming episode of Innovations, a Fox Business segment hosted by Ed Begley Jr. Innovations is an award winning and information-based series geared toward educating the public on the latest breakthroughs in all areas of society. Featuring practical solutions and important issues facing consumers and professionals alike, Innovations focuses on cutting-edge advancements. The June 10 segment explores recent advances in LED technology and solutions.
"Insane Impact is thrilled to be participating in the Innovations Television program," said Tod Puetz, Founder, President, and CEO of Insane Impact. "We believe we offer unique products to the LED Video Screen Industry and are excited to show how we set ourselves apart from other screen providers." The show will educate audiences on how the company is modernizing the LED Video Screen industry.
Recent break-through products such as MAX and SuperMax shows how Insane Impact is setting the trends for the industry.
The episode airs June 10 on Fox Business Channel at 4:00 pm CST.
About Insane Impact
Insane Impact is a premier LED Video Screen company specializing in modular and mobile screens that create unforgettable event experiences. The "think like the customer" mentality enables Insane Impact to create new and innovative products that push the envelope, transform the experience and engage the audience. Their turn-key, all-encompassing, dynamic, and problem-solving products make them a one-of-a-kind company. Insane Impact employees are dedicated to delivering first class service, fun and long-lasting impressions with impact.
For more information on Insane Impact visit http://insaneimpact.com or call 515.221.2924