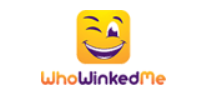 (PRWEB) June 05, 2017
Who Winked Me, Inc. is a new company that was founded in 2014. Available for download on June 15, 2017, the Who Winked Me dating website and app introduces the ability to connect with people all around the world quickly and in real time. No longer will someone have to scroll through pages and pages of possible connections or wait for a response from a person they're interested in. The experienced team at Who Winked Me, Inc. ensures app users match up with a special someone after extensive personal communication through the app's video chat, live chat or text messaging features.
With the Who Winked Me app, a user will never experience fake profiles. It's real people meeting in real time! No more filling out long resumes, hoping for a potential match. And the app doesn't use algorithms or matchmakers. Who Winked Me aims to help people meet randomly, using modern day technology!
The Who Winked Me app will be available in the Apple app store and on Google Play starting June 15. After the app is downloaded, users will be prompted to set up a profile with personal information, including a photo and search preferences such as gender, age and location. After these details have been entered, a list of available "Winkables" (connections) will appear and the rest is up to the app user! Sending a "Wink" to someone means the user is interested in making a connection. If the "Wink" is accepted, the two users will then have the ability to instantly chat via text message or video chat called "Wink-Me-Live."
The developers at Who Winked Me, Inc. have also taken measures to make sure the connecting and dating experiences are extremely safe for users. The app includes a distress alert and stored numbers, including 911, that can be contacted in case of emergency. This feature allows users to feel confident and secure while enjoying the fun and easy online dating experience! Other exciting features include the ability to connect with possible "Winkables" all over the world as well as the option to book a date directly on the app. And a map locator allows users to find their closest connections.
About Who Winked Me, Inc.
Who Winked Me, Inc. was founded in 2014 and is based in Henderson, Nevada and San Francisco, California. The company prides itself on providing users with a fun, easy and safe way to pursue online dating. Who Winked Me, Inc. takes the stress out of searching for that special someone. The app is available June 15. Interested in advertising with Who Winked Me, Inc.? The team offers advertising space for rent for the following industries: beauty, cosmetics, fashion, food and beverage, computer and web services, technology and recreation, and entertainment. Learn more at: http://www.whowinkedme.com/