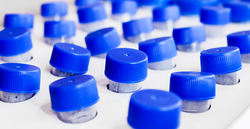 For these reasons, early adoption is strongly recommended for plastic packaging materials and systems for pharmaceutical use
Whitehouse, NJ (PRWEB) June 08, 2017
To proactively meet the requirements of the revised chapters USP 661.1 and 661.2 yields significant benefits with respect to overall qualification cost, time, financial risk, and ultimately risk to patient safety, while also helping to ensure a smooth drug product launch and a reliable supply chain system. For these reasons, early adoption is strongly recommended for plastic packaging materials and systems for pharmaceutical use. Whitehouse Labs' continuous client sample submissions support this rationale, with test requests showing signs of a strong trend toward early adoption, and with many companies having been moving toward compliance since May 1st, 2016, when 661.1 and 661.2 were first introduced.
The recent revision reinstates USP 661, but removes the grandfathering clause, setting expectations that all plastic packaging systems will meet USP 661.1 and 661.2 requirements by 2020. To reduce risk, Whitehouse Labs is recommending early adoption.
Initially effective May 1st, 2016, General Chapters 661.1 and 661.2 were introduced to provide more robust chemical characterization of plastic materials and package systems compared to the methods it replaced, while simultaneously providing testing options for newer polymeric materials being used in industry, such as Cyclic Olefins.
For 2017, the chapters are being revised to provide a three-year implementation period of the requirements stated in 661.1 and 661.2, and to reinstate requirements previously expressed in General Chapter 661 during this three-year period for plastic packaging material and systems. The new date in which one must be compliance with General Chapters 661.1 and 661.2 will be May 1, 2020, with a key note being that all systems qualified using General Chapter 661 during the implementation period shall require retesting to new standards before the final effective date of May 1, 2020.
For more details regarding the revisions, what they mean, and the risks and benefits of different testing approaches, please visit our informational blog at this link.
About Whitehouse Laboratories
Whitehouse Labs, a subsidiary of AMRI, is an FDA-regulated, DEA-Licensed, ISO 17025- and ISTA-certified contract service provider to the pharmaceutical, medical device, personal and consumer product industries. Whitehouse Laboratories offers analytical services for the testing of materials, finished products, container and package systems that enable our clients to meet and exceed the required quality standards established by the key regulatory agencies.
If you have any questions regarding information in these press releases please contact the company listed in the press release. Our complete disclaimer appears here.