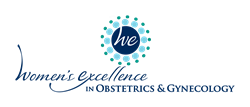 Birmingham, Clarkston, Lake Orion, Michigan (PRWEB) June 07, 2017
Vaginal itching and irritation is an uncomfortable and sometimes painful symptom that can occur from Vaginitis. Vaginitis is an inflammation of the vagina that can result in discharge, itching and pain. The cause is usually a change in the normal balance of vaginal bacteria or an infection. Vaginitis can also result from reduced estrogen levels after menopause. Other symptoms include burning with urination, vulvar irritation and itching, and difficulty with sex. The providers at Women's Excellence specialize in Vaginitis and are determined to give patients an accurate diagnosis. In most cases, treatment plans can be developed in less than 2 weeks.
Women's Excellence provides a full work-up in office to detect all underlying vaginal problems that could be causing your symptoms. All tests are done in office to be more convenient and cost effective for the patient. The most common causes of vaginitis include bacterial vaginosis, yeast infections, trichomoniasis, and vaginal atrophy (or thinning of vaginal lining).
Along with proper medication and treatment, the providers at Women's Excellence will provide patient with on-going self-management recommendations to keep symptoms for coming back.
If you are a woman who suffers from abnormal vaginal itching or irritation, call Women's Excellence today for an appointment to begin your treatment plan. Women's Excellence offices are conveniently located in Birmingham, Lake Orion, and Clarkston.
Women's Excellence is the most comprehensive obstetric and gynecologic office in Michigan. Additionally, they specialize in menopause, weight control, bladder control, endometriosis, robotic surgery and midwifery services. Women's Excellence is committed to staying at the forefront of innovation with cutting edge technologies utilizing robotic surgery and minimally invasive surgical options when possible. The knowledgeable, compassionate physicians and healthcare providers of Women's Excellence focus on patient-centered processes to deliver the highest quality of care. They are affiliated with most insurances. They offer seamless medical record access via a state of the art patient portal and use the latest technology for record keeping and sharing, making the patient experience easier and more efficient. Women's Excellence is taking new patients and is conveniently located in three locations throughout southeastern Michigan, Birmingham, Lake Orion, and Clarkston. For more information, visit http://www.WomensExcellence.com.
Keywords: Pain during Intercourse, vaginal discharge, vaginal itching, vaginal irritation, painful urination, vaginal spotting, unpleasant vaginal odor, recurrent yeast infections