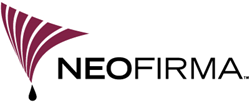 Armed with NeoFirma FieldApp on their smart phone or tablet, field staff can easily capture more than 100 customized types of production and operations data, which is uploaded to NeoFirma's leading cloud-based reporting and analysis platform
Dallas, TX (PRWEB) June 07, 2017
NeoFirma, a leading energy software developer backed by T. Boone Pickens investment, announces the launch of FieldApp, a new mobile app that allows field staff to capture oil & gas well information on a phone or tablet. NeoFirma FieldApp enables data to be easily collected from remote wellsite locations and gives back office staff real-time access to vital production, operations, and sales information. NeoFirma plans to unveil its latest product innovation at an upcoming live webinar.
Every day, lease operators and pumpers travel remote roads to visit wellsite locations. These field staff are tasked with inspecting oilfield equipment, measuring tank levels, and reading gauges. Collection of essential oilfield data, like production volumes and sales transactions, often takes place onsite with manual tracking or spreadsheet. Field staff manually collate this important data, often creating delays between field and corporate offices and leading to potential errors.
Armed with NeoFirma FieldApp on their smart phone or tablet, field staff can easily capture more than 100 customized types of production and operations data, which is uploaded to NeoFirma's leading cloud-based reporting and analysis platform. And because wellsites are frequently located in remote areas with limited cellular coverage, FieldApp provides an important capability to store data in an offline mode and automatically send data to the cloud once a signal is established. The new mobile field data capture capability provides a simple and effective way for producers to monitor their assets while also improving data accuracy and driving faster, more informed operational decisions.
Existing NeoFirma customers may download an iPhone-optimized version of FieldApp at no cost from Apple's App Store. An iPad-optimized version of FieldApp will be available soon with an Android app scheduled for release in Q3-17.
"FieldApp extends NeoFirma's flexibility to provide field staff with an intuitive, easy to use application for capturing well data," said Steve Haglund, president of NeoFirma. "As a result, FieldApp improves efficiency and gives E&P companies a clearer view of their production and operations, which translates to faster analysis, lower risks, and reduced downtime," Haglund commented.
NeoFirma has pioneered remote field data capture solutions for the oil and gas industry for more than 10 years. The software developer's latest product innovation leverages an extensive knowledge of production operations. FieldApp has been well received in field tests by NeoFirma clients who report increased versatility and ease of use.
NeoFirma FieldApp will be unveiled at a live webinar on Thursday, June 22. Attendees will get an exclusive first look at the new app and have their questions answered by the NeoFirma product team. To register for the NeoFirma FieldApp webinar, please visit http://www.neofirma.com/webinar-pumper-app-field-data-capture-2/http://www.neofirma.com/webinar-pumper-app-field-data-capture
About NeoFirma
NeoFirma is an energy software company that empowers North America independent oil & gas companies to improve the efficiency of their well assets. The Dallas-based company provides an easy-to-use, cloud-based suite of software solutions to manage drilling and production operations. The solution also provides royalty and working-interest holders critical information. Delivered on the Web and mobile devices, the software helps E&P's capture information in the field, optimize operations, spending and royalty/working-interest tracking, anticipate trends and focus on their core business. Backed by T. Boone Pickens/BP Capital, NeoFirma supports over 70 E&P companies as clients. For more information, visit http://www.NeoFirma.com.